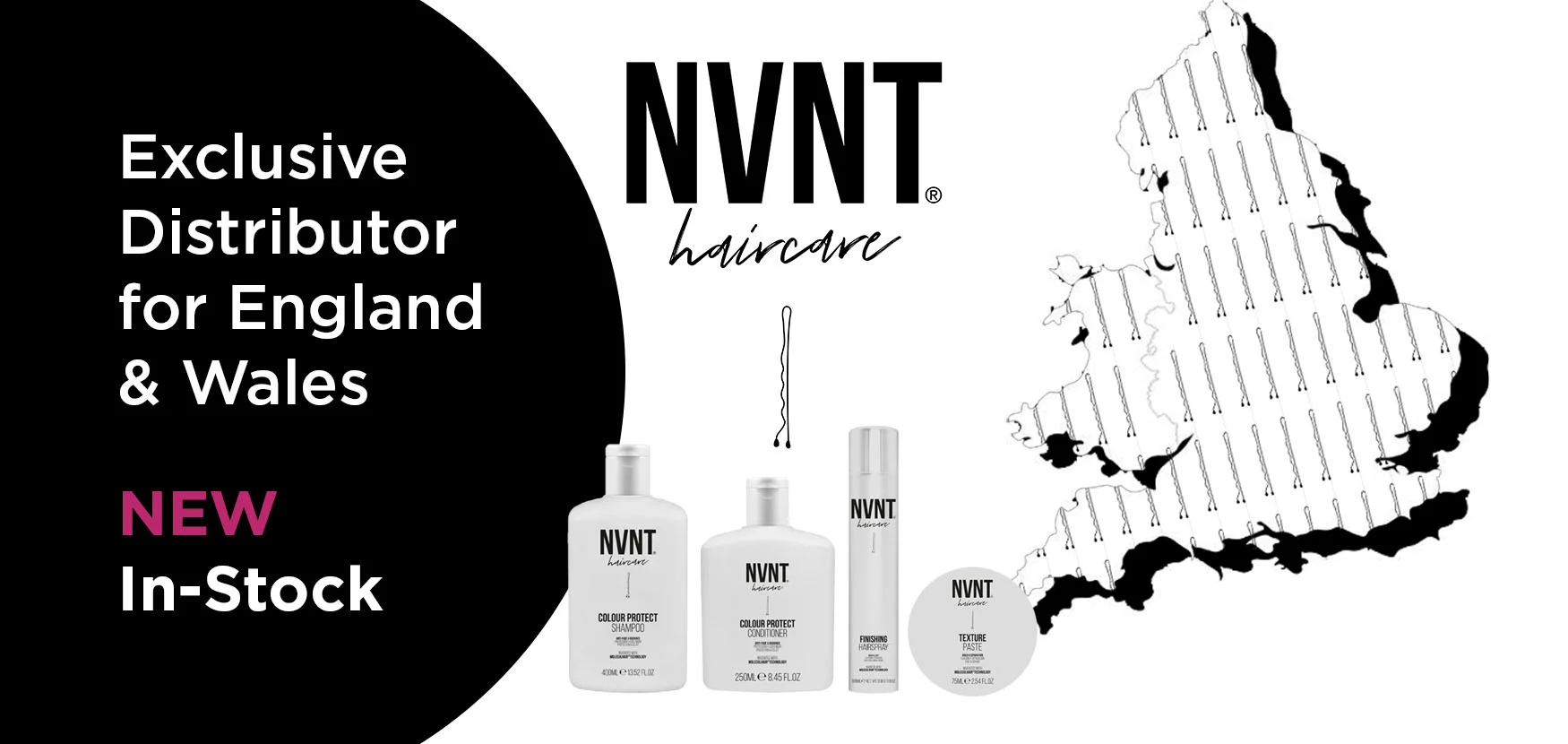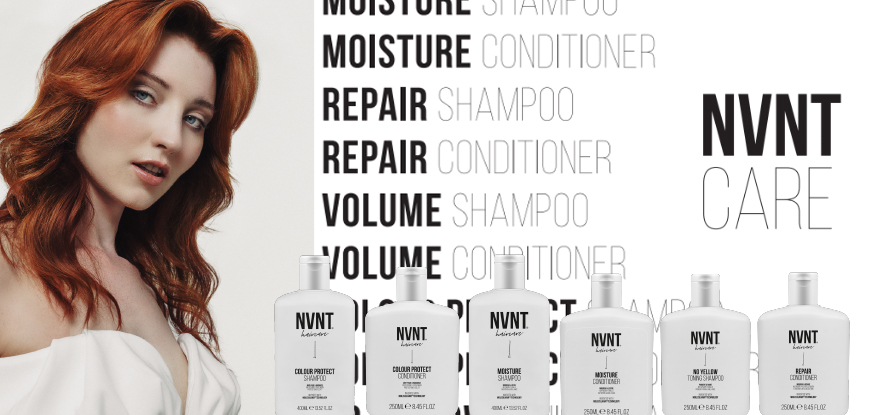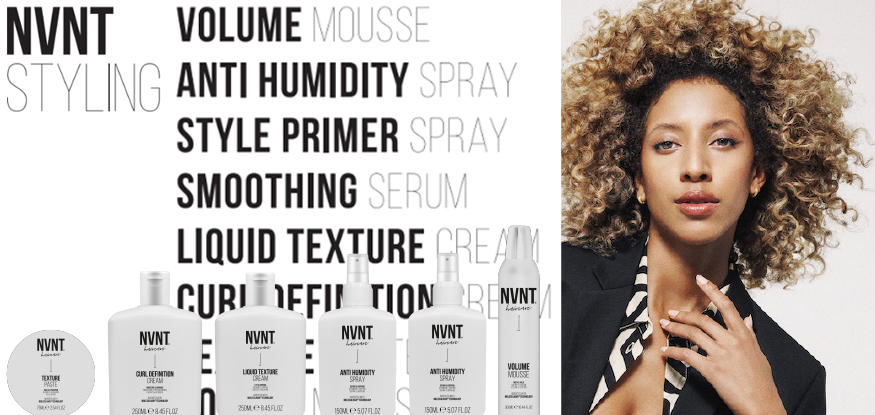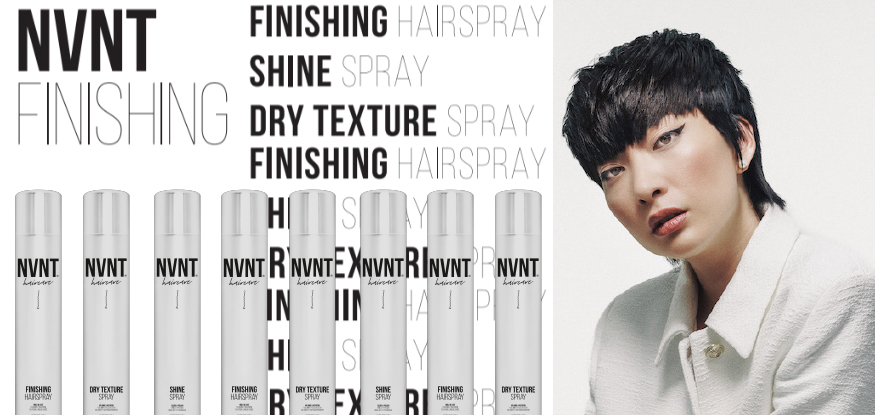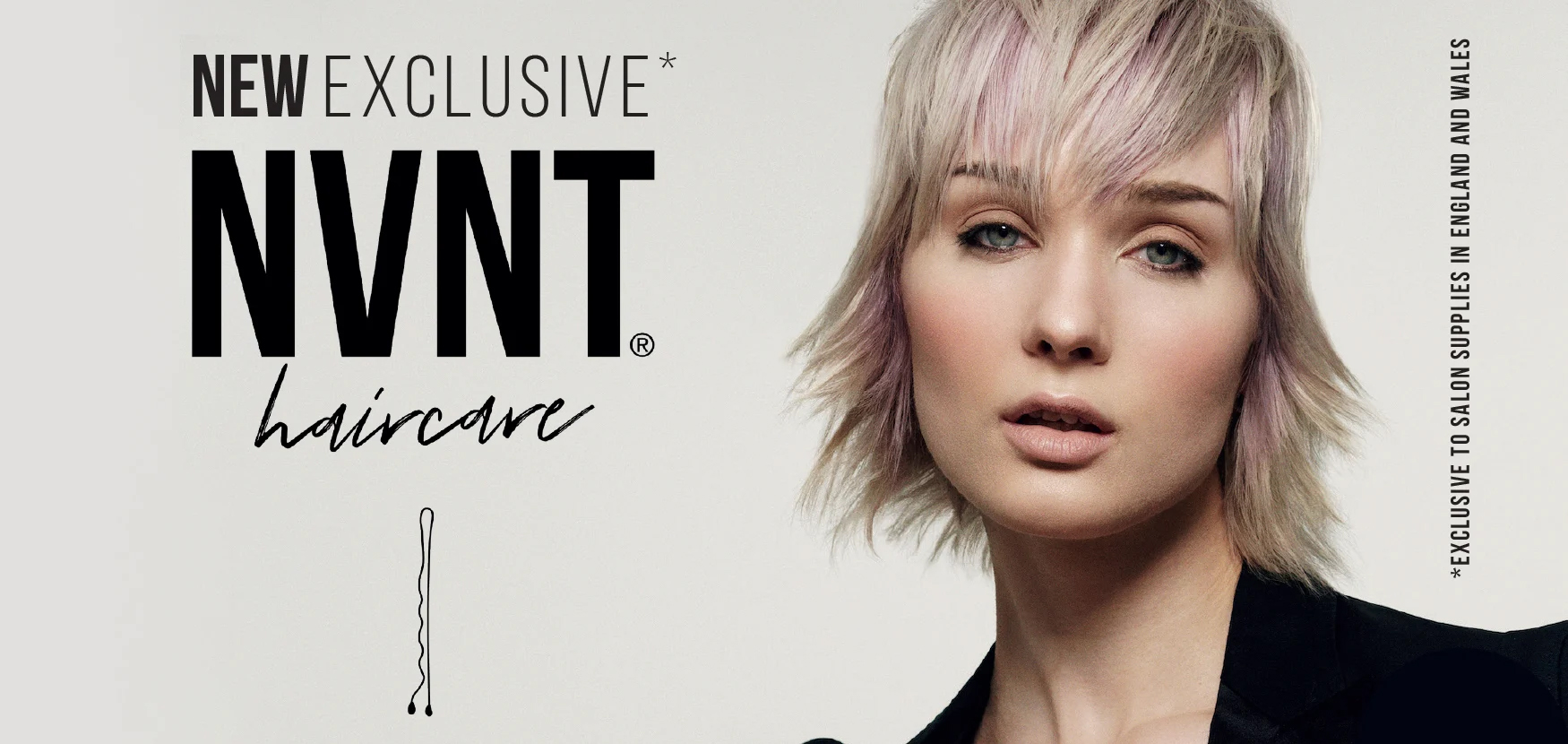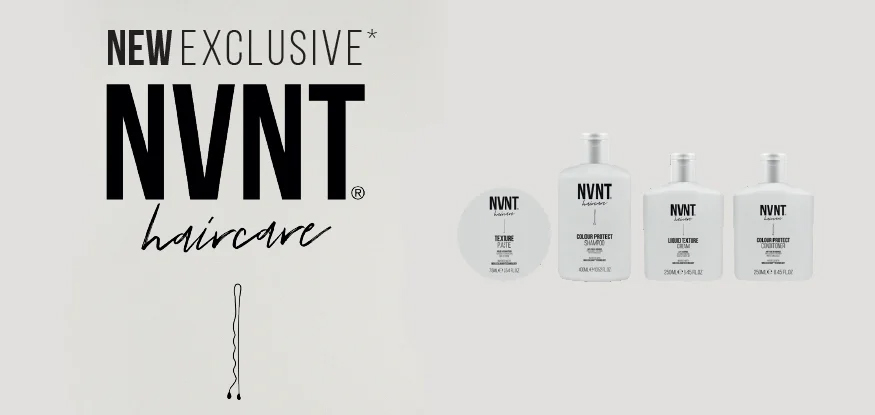 NVNT Salon Hair Care
Invented with MOLECULHAIR TECHNOLOGY, the NVNT care range will only be available in salons and exclusively though Salon Supplies. 

vegan / cruelty free / sls & sles free / paraben free / 96% naturally derived
NVNT Haircare has been developed with a unique formulation that runs through the whole range. NVNT Haircare formulations bridges the gap art and science of technology, making hair technologically perfect.
Moleculhair technology is based on a combination of chemistry and biology for maximum functionality and effectiveness. The combination of science and nature enables 4 key features with visual benefits to the hair.

1. Rebuild and strengthen the hair, thanks to amino acids and plant proteins.
2. Active long term reparative action.
3. Targeting damaged hair and protecting natural hair.
4. Smoothens the cuticle and Colour safe technology, thanks to the acidic pH.

Our shampoo and conditioning products work with additional ingredients to provide individual properties to focus on specific needs. While each styling and finishing product works with a key purpose to enable inventive creativity for both the customer and hairdresser. NVNT haircare works through a consultation program. Identifying the customers exact haircare need. Enabling the benefits to work on all hair types.
What's in the product range?
Our Products contain ingredients with the ability to provide solutions to specific hair needs. With a family of styling and finishing products that enable inventive creativity for both the customer and the hairdresser. NVNT Haircare works using a consultation program. Identifying the customer needs and providing a product range that's beneficial to all hair types.