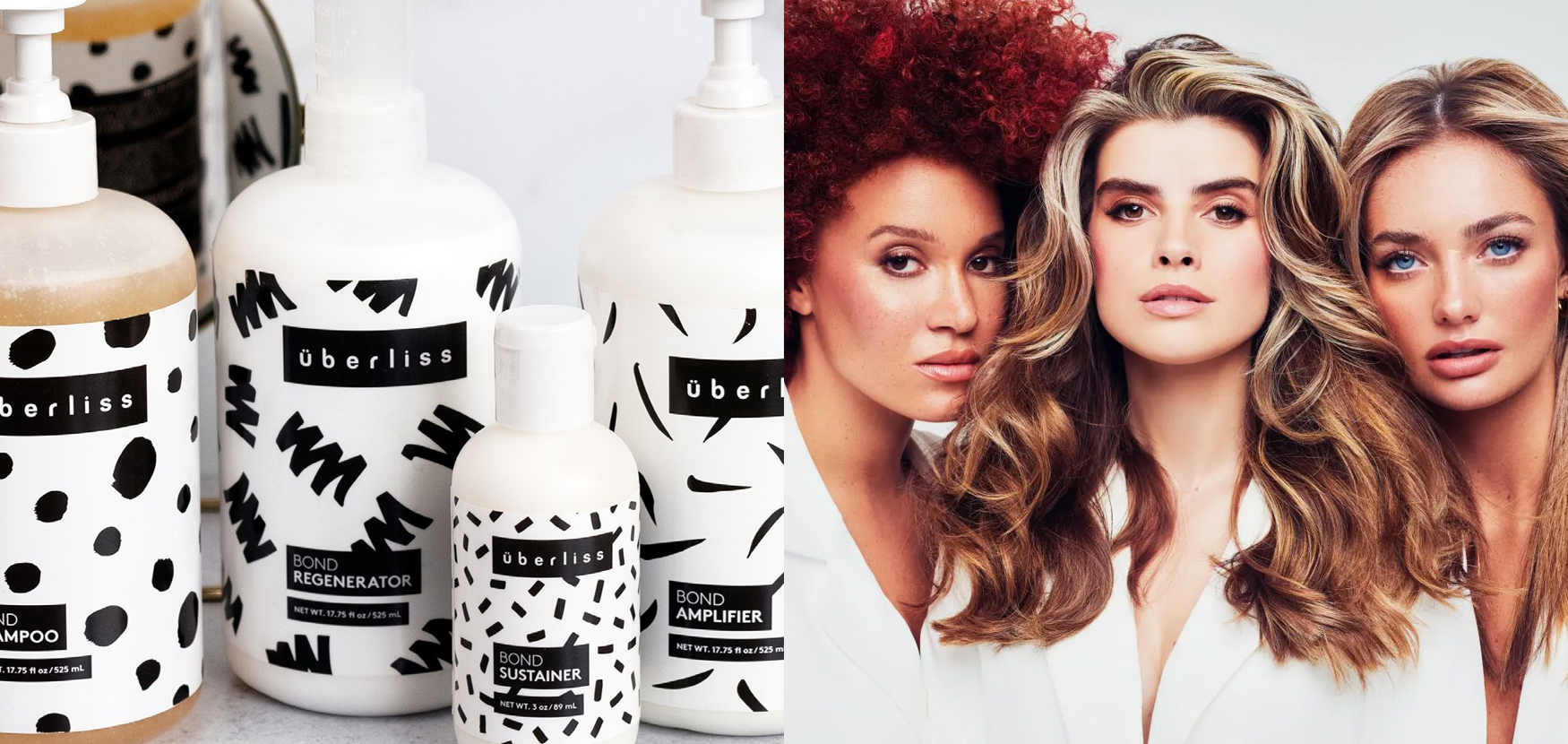 Uberliss
The Science of Hair Care - Next Level Bonding You Can Rely On
The Uberliss range is a versatile system that boosts your service menu. Filled with revenue building opportunities this professional in-salon system can be purchased in singles or kits to be the most cost effective for you and your clients.
The Uberliss Bond Treatment was created by world renowned chemist Dr. Ali Syed. This patented system consists of the Bond Regenerator, Bond Shampoo, Bond Amplifier and the Bond Sustainer. These products work together synergistically to retain hair strength and integrity during the color and lightening process. Our unique 3 step process maintains the hair's tensile strength at 121% after using 40 volume developer and powder lightener. The Uberliss Bond Treatment will take your clients hair to the next level and allow for better color retention, increasing elasticity, reducing porosity, eliminating frizz, making the hair easier to comb through.
Founded on 'the science of haircare', Uberliss is and will always be a family owned company - not part of a corporate machine or investment company. They are happy to publish their testing versus the 'benchmark' brand to prove their claims.
Uberliss products are vegan and PETA approved.
Benefits Include:
Hair elasticity increases to 121% when the full bond system is added to standard lighteners.
Supercharges lighteners already containing 'plex' technology, increasing hair fibre elasticity from 95% to 117%.
Hair elasticity increases from 93% to 123% when added to permanent colour.