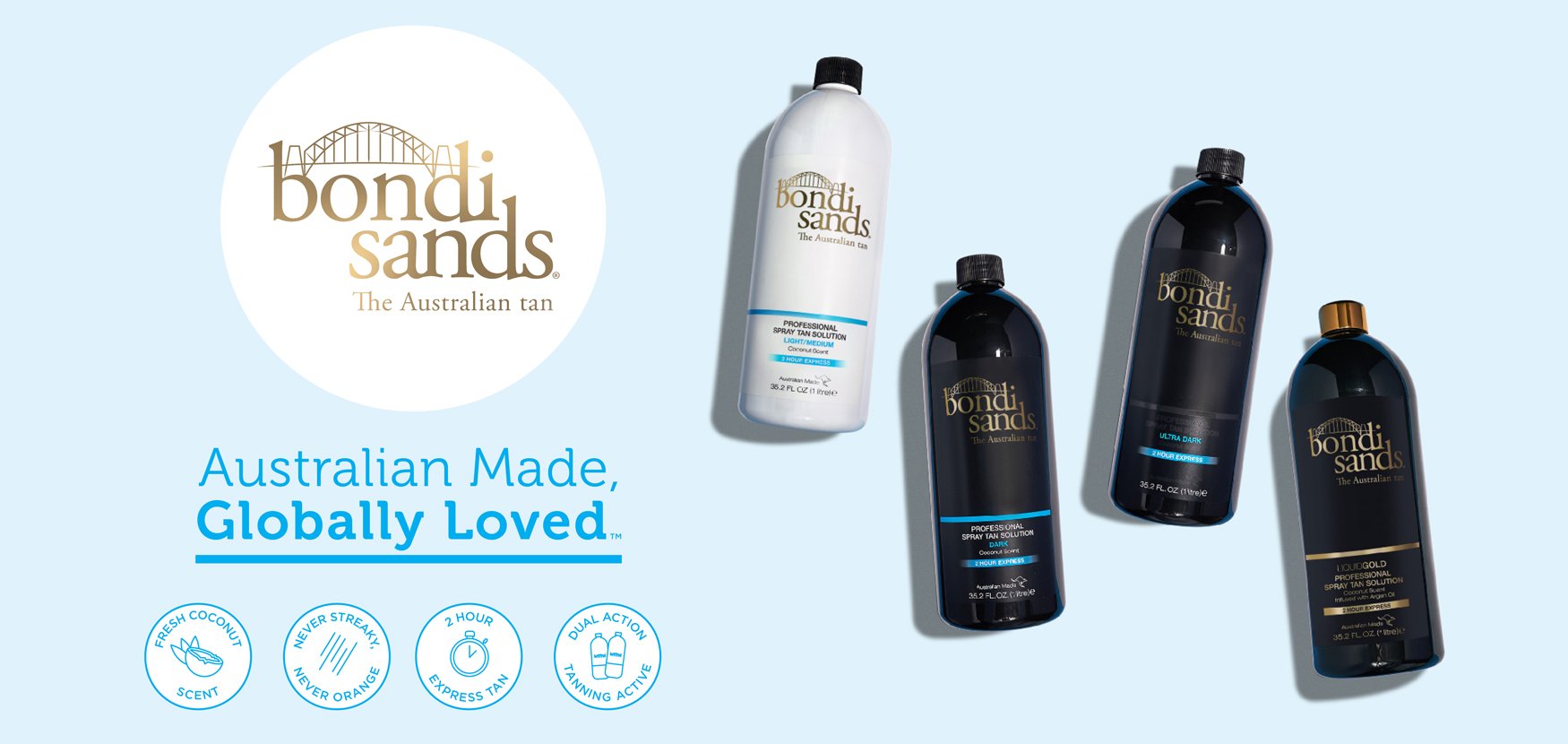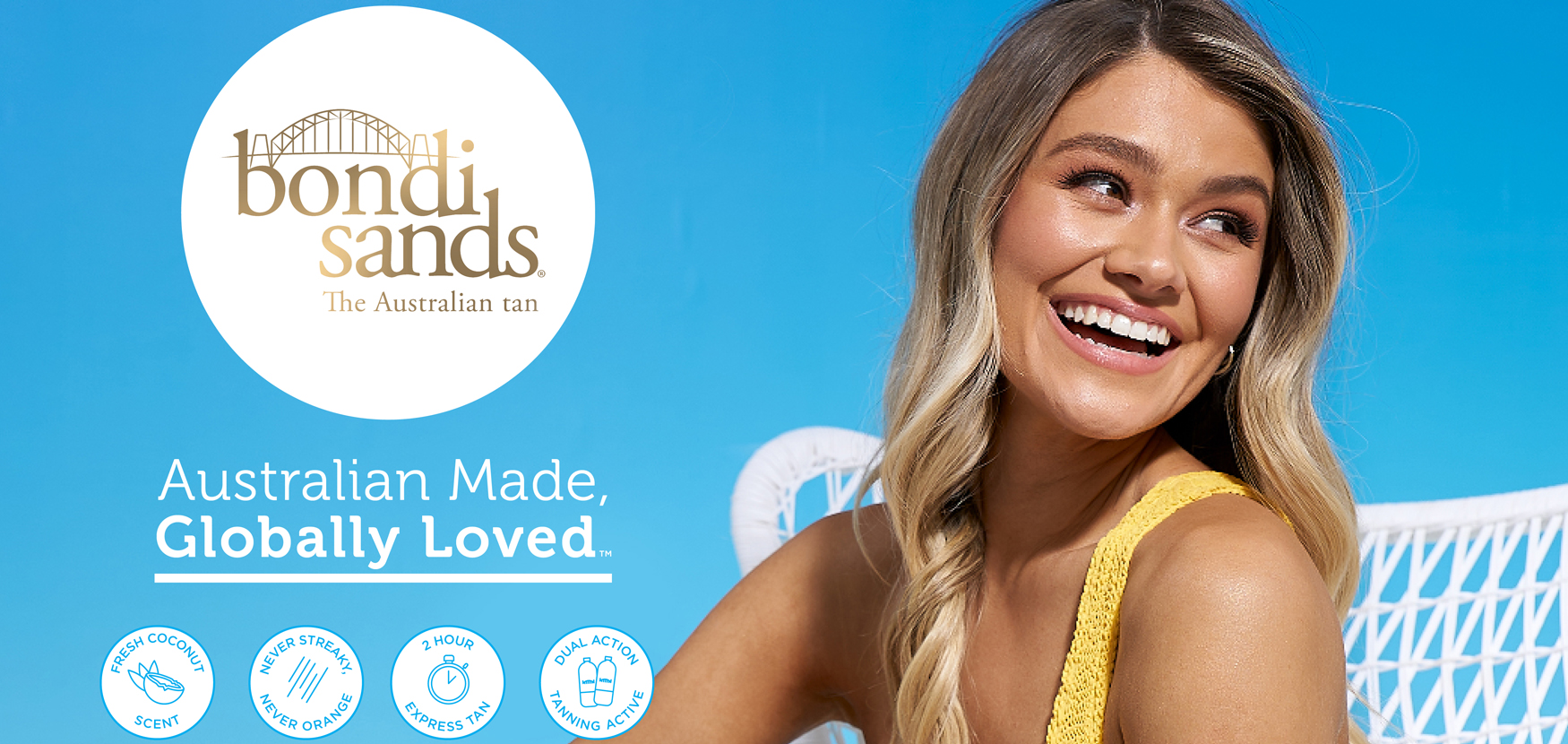 Bondi Sands
The Story

To capture the Iconic Australian summer and bring it to you every day. More than the best self-tanning and skincare products, Bondi Sands is about sand, sea and sun and the lifestyle that comes with it.
Inspired by Australia's most iconic beach, and a desire to make their extensive range of tanning, sun, and skincare products accessible to everyone, their Australian made, high quality formulas work to give you glowing, healthy skin that hydrates and nourishes with each application.


An Introduction to Professional
Give your clients a bronzed Australian glow with Bondi Sands Professional range. Inspired by Australia's most iconic beach, their salon quality formulas are infused with the scent of coconut and enriched with Aloe Vera to give your clients a long-lasting tan that hydrates and nourishes the skin with each application.
Available in a range of shades to suit different skin tones, their Professional Spray Tan Solutions dry down quickly and can be washed off in just 2 hours.
Owned and Made in Australia.
Welcome to Bondi Sands.