We've finally been treated to some sunny weather in the UK which means hair and beauty trends influenced by Spring are started to appeal to the general public.. New to Salon Supplies, the experts at
men-u
share how their top quality, ultra concentrated products are ideal for the season and why they are perfect for the men in your life and salon.
USE A BRUSH TO ACHIEVE A CLOSE SHAVE & HEALTHY SKIN:
Looking at fashion and beauty campaigns for Spring 2017, you'll notice the rise of the clean shaven, well groomed male. The first steps to a great shave / facial are to use a quality
PRO BLACK shaving brush & SHAVE CRÈME
to stimulate the facial hair & aid a smoother shave. This particular brush is used by many top professionals both barbers and stylists labelled as 'the next-generation shaving brush' and a must-have for your shaving services. It conserves product - using 40% less shaving cream than badger brushes and is easy to clean and keep clean. The secret is in the bristles which are smooth, solid and do not fall out as there is no expansion and contraction when absorbing product or water.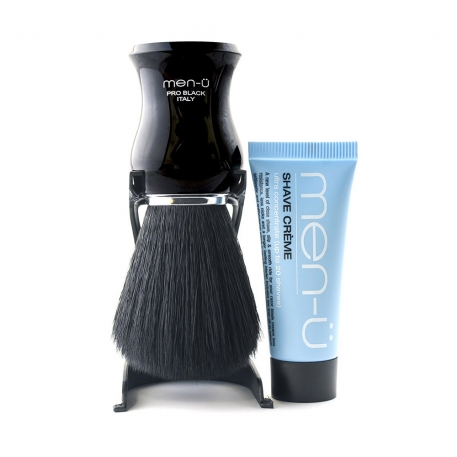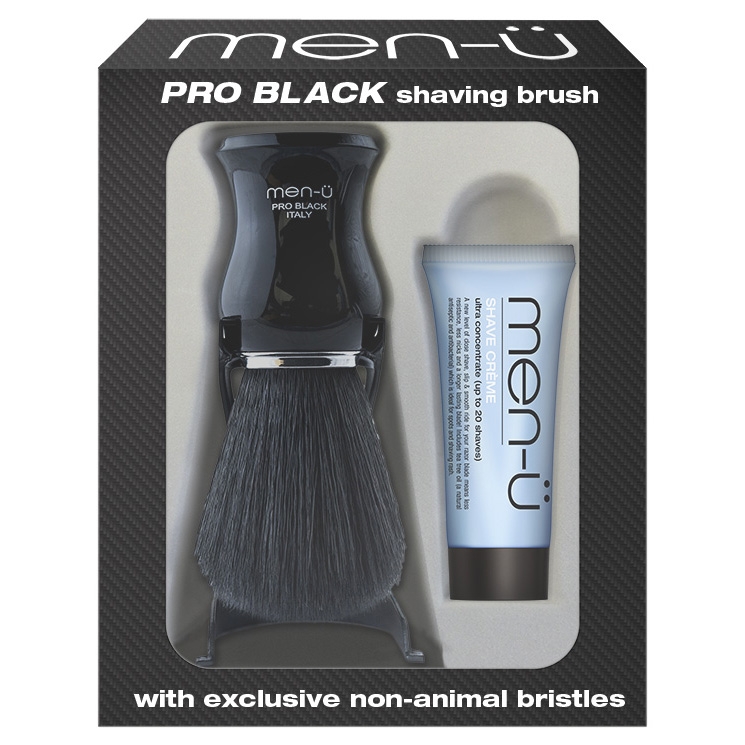 KEEP HYDRATED & MOISTURISE YOUR FACE WITHOUT SHINE:
As the weather starts to warm up it's important to keep your skin hydrated.
MATT MOISTURISER
is an oil free (less shine) & fragrance free moisturiser with sebum absorbers that help combat areas of greasy skin, especially around the T-zone. This must-have at home and in-salon product leaves skin feeling refreshed, matt, smooth and firm - easy one step care that leaves you looking your best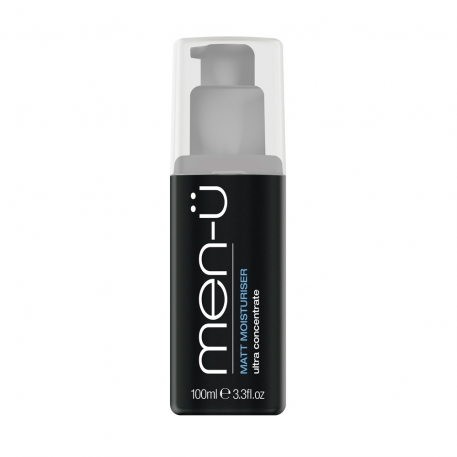 LATHER UP & SMELL GREAT WITH AN ULTRA CONCENTRATE SHOWER GEL:
As the weather gets hotter ensure your daily shower is an efficacious, refreshing & enjoyable experience. men-ü shower gels create a rich lather for the height of 'clean' with added moisturisers to help prevent the skin from drying. It also smells invigorating and masculine without being overpowering. A little goes a long way and they're easy to carry around with you in your bag to the gym, to work or wherever else you end up.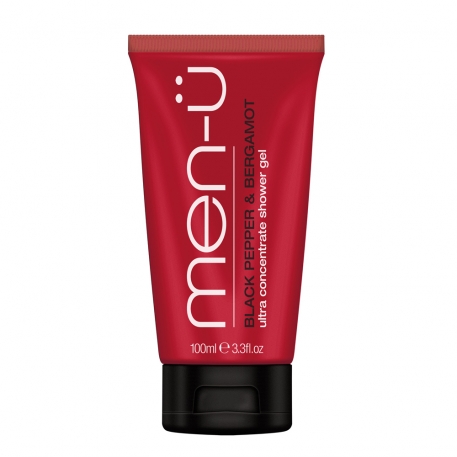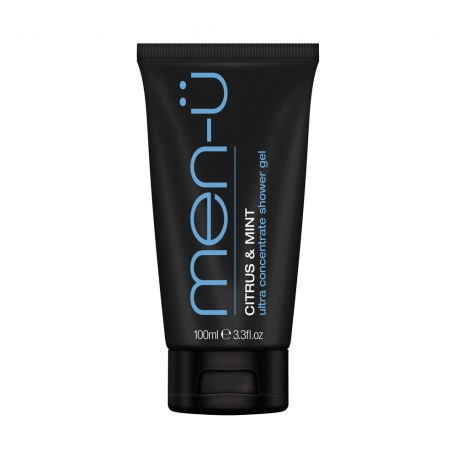 REMOVE & PREVENT GREASY SKIN USING A FAST DRYING TONER GEL:
MATT 'SKIN REFRESH' GEL
contains natural salicylic acid & witch hazel to tone, tighten, remove & prevent greasy skin! Keep topped up with a travel size buddy tube in your work bag and apply (in seconds) two or three times a day. Fast drying and will offer long term protection. It also helps to prevent and treat ingrowing hairs, improving the shaving experience and contains willow bark extract that has been used for centuries as a mild analgesic, antiseptic and anti-inflammatory.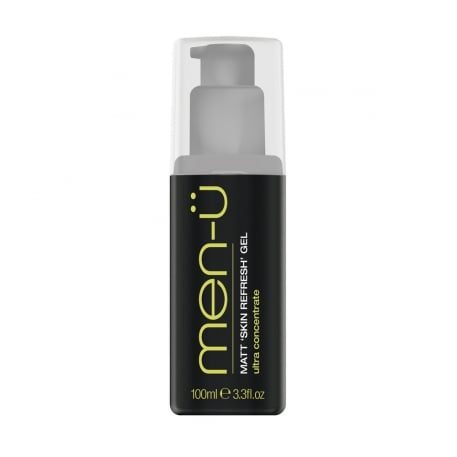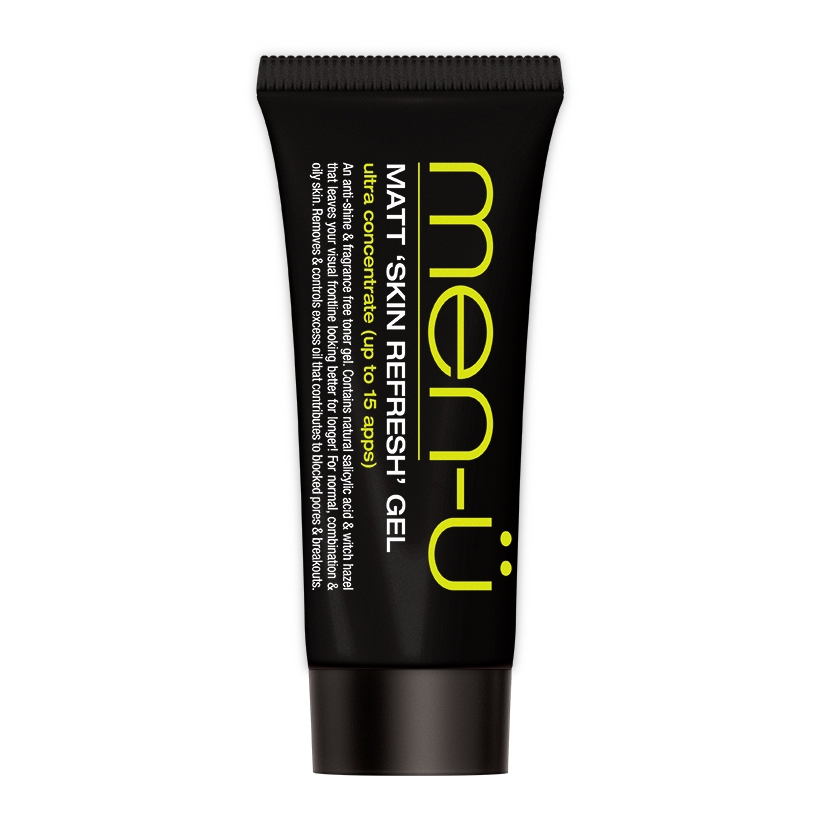 COMPLETE THE LOOK WITH A GREAT FLEXI-HOLD STYLING PRODUCT:
Looking again at the Spring 2017 campaigns from the world of fashion and beauty, we can see a move back to shorter & more textured hair that supports and enhances lots of movement, it's important to have a versatile styling product like
LIQUIFFLEX
that liquefies easily and disperses evenly through the hair, offering a great flexi-hold & medium shine with no stickiness or stiffness.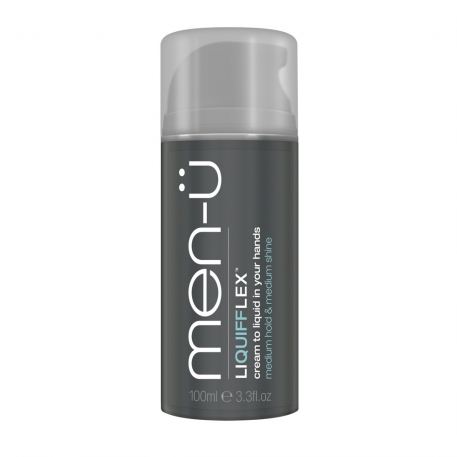 Take a look through the whole of the
men-u
range - New to Salon Supplies