We adore the world of Salon and Barber interior design and as Furniture distributors as well as
experts in finance and planning
, we get extremely excited when brands like REM produce an exciting new range - something that we haven't seen before. The decor of your salon or barbershop has to represent your business' personality as well as be appealing to your clients. Obviously, furniture is an integral part of that. You might be going for a professional-minimalist feel or perhaps a warm-vintage façade. Interior design is so exciting because though there will always be the aesthetic favourites - these are often offset by original ideas and themes. This is completely the case with REM's latest range of 2017 -
the Montana range
. Said to be 'styled after an old English Bar,' it uses gorgeously solid wood, textured leather, metallic furnishes and eclectic details to create something familiar yet quirky all at the same time.
CASE STUDY: Grade 1 Barbershop in North Tidworth
The talented team at Grade 1 opted to makeover their locally-loved barbershop with the full Montana range. As you can see, it looks stunning against the dark blue backdrop and fun vintage details.
REM Emperor GT Barbers Chairs
and
Montana Styling Units
REM Montana Reception Desk
REM Emperor GT Barbers Chairs
and
Montana Styling Units
REM Emperor GT Barbers Chairs
and
Montana Styling Units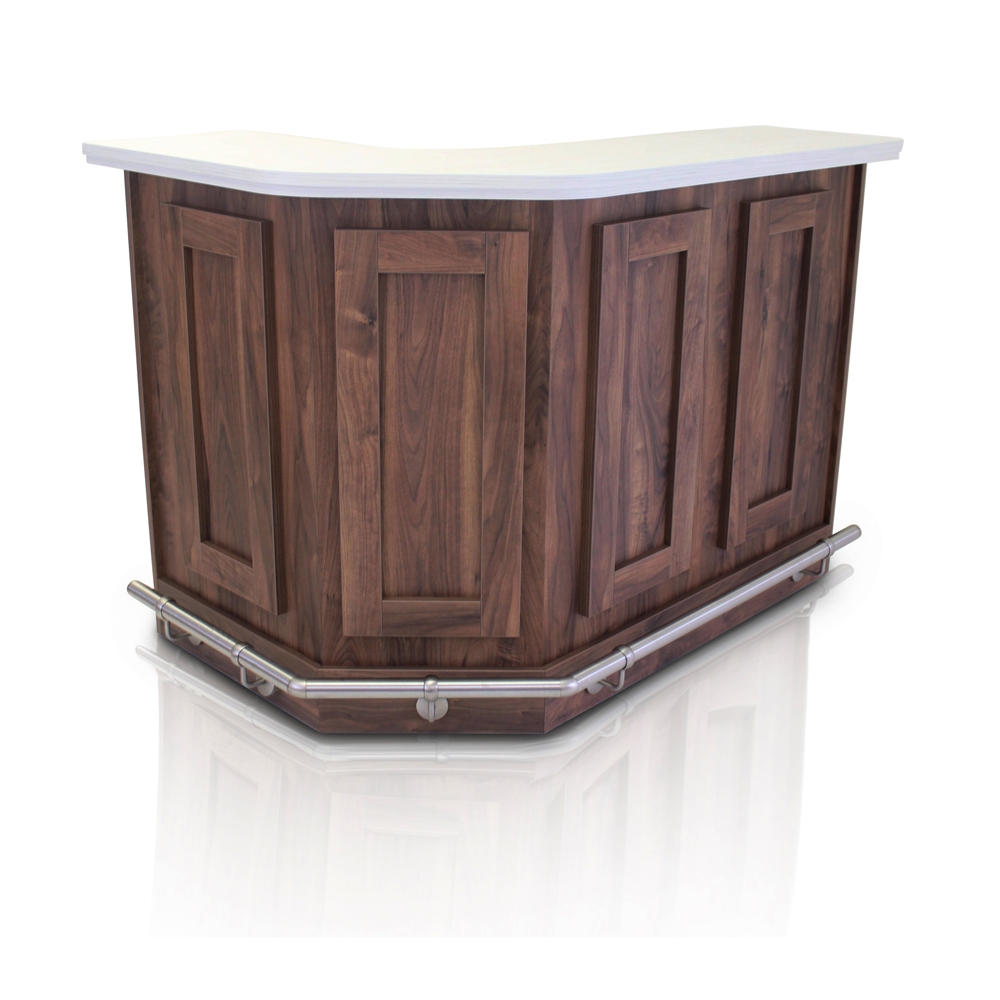 Starting with the
REM Montana Barber Desk
, this central focal point will truly make a statement when your clients enter your barbershop. This solid looking desk features a natural wood finish with panels across its angular font for extra detail. The top can be a
laminate of your choice
so it's completely bespoke and tailored to the image you are trying to portray.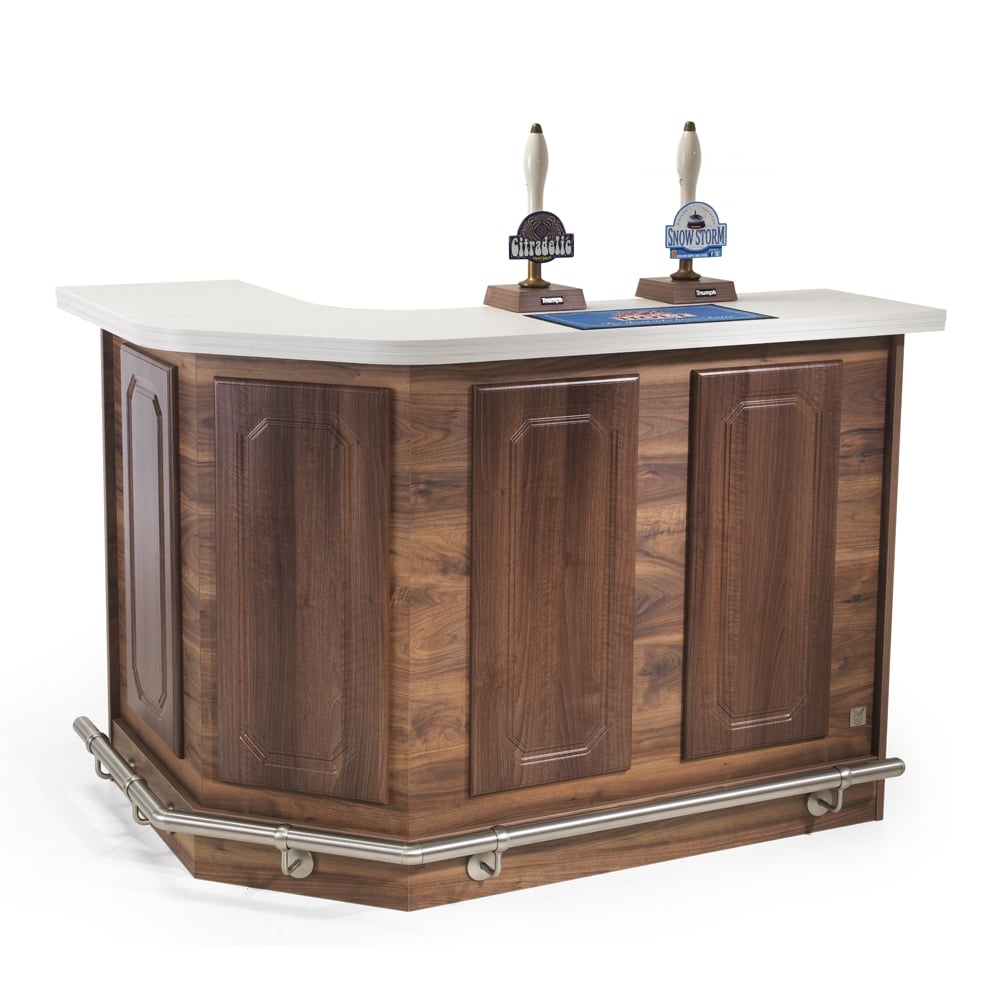 Decorate your desk with pub-related memorabilia to really enhance the ambience and character or stick to something more relevant such as a display of hair care or shaving products. There is plenty of storage in the back of the desk for your busy reception area as well as a sheltered desk surface for appointment books and other admin work. This Desk is available in 4 traditional colours of your choice (Rich Praline, Winchester Oak, Moonlight and Twilight), and comes complete with a traditional stainless steel bar footrest.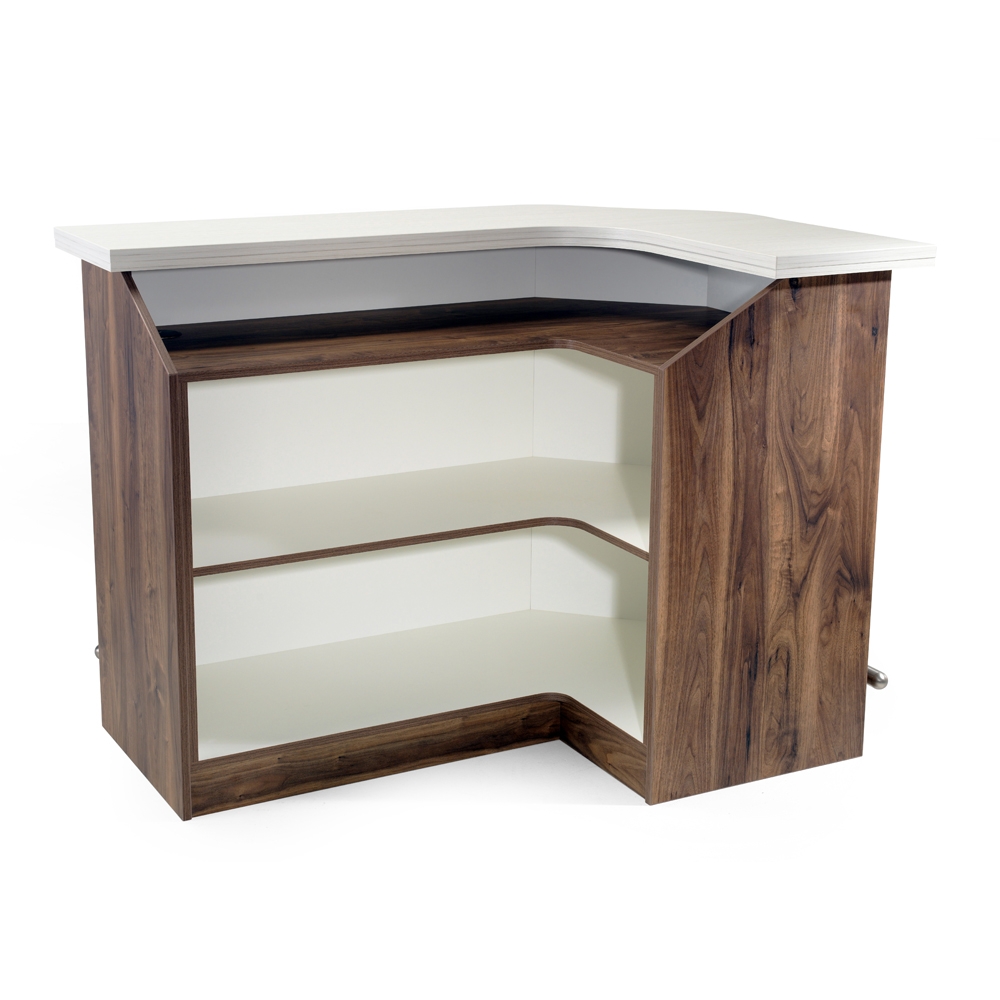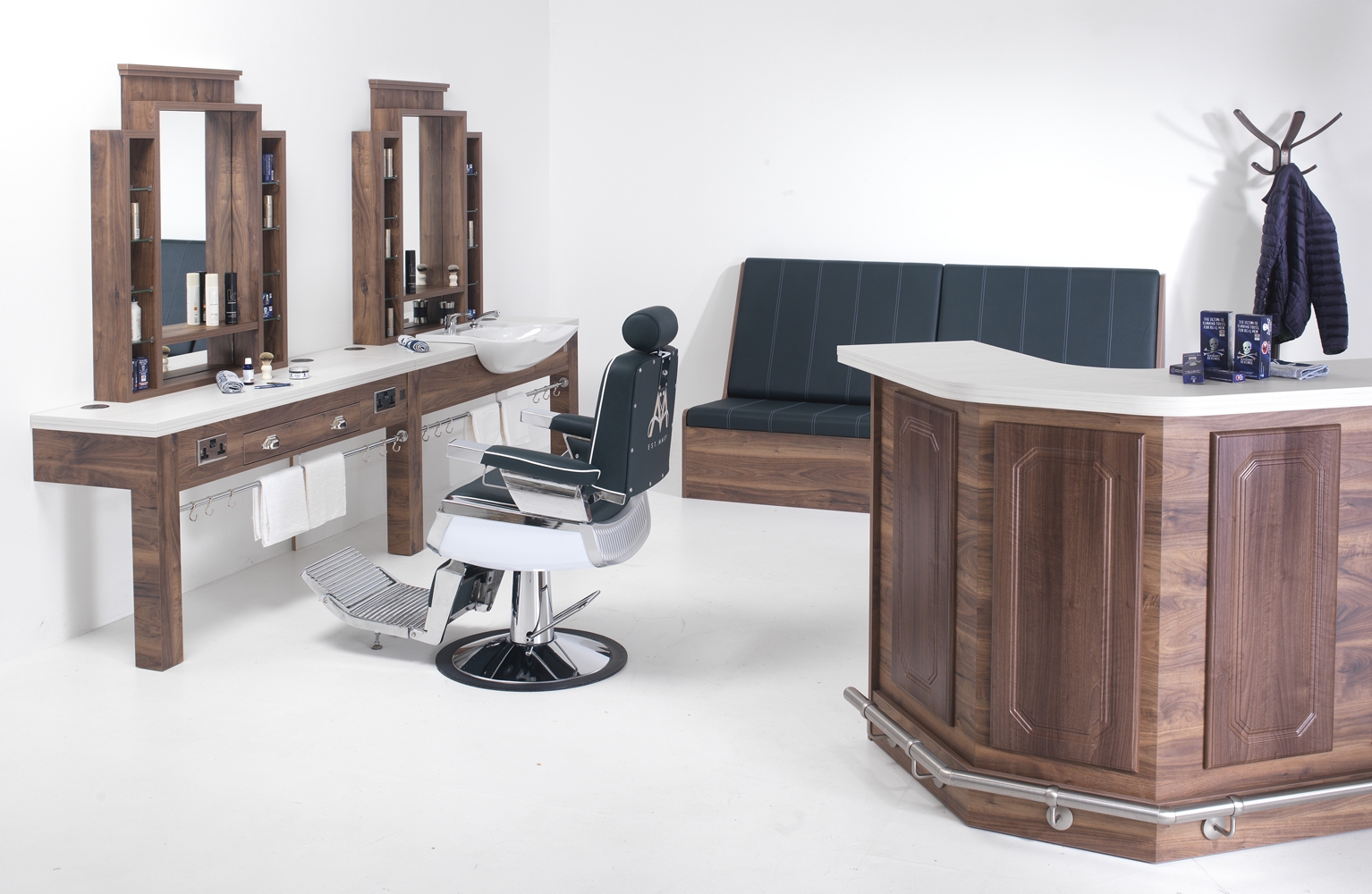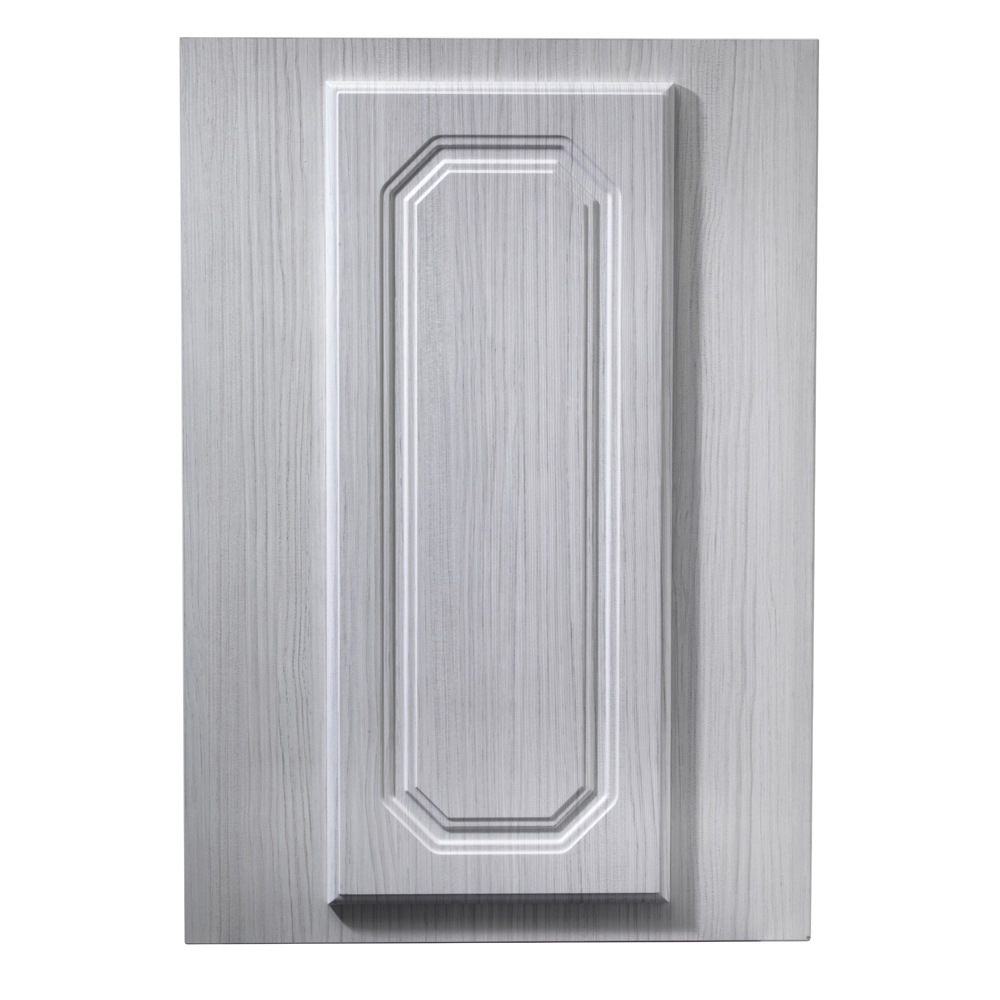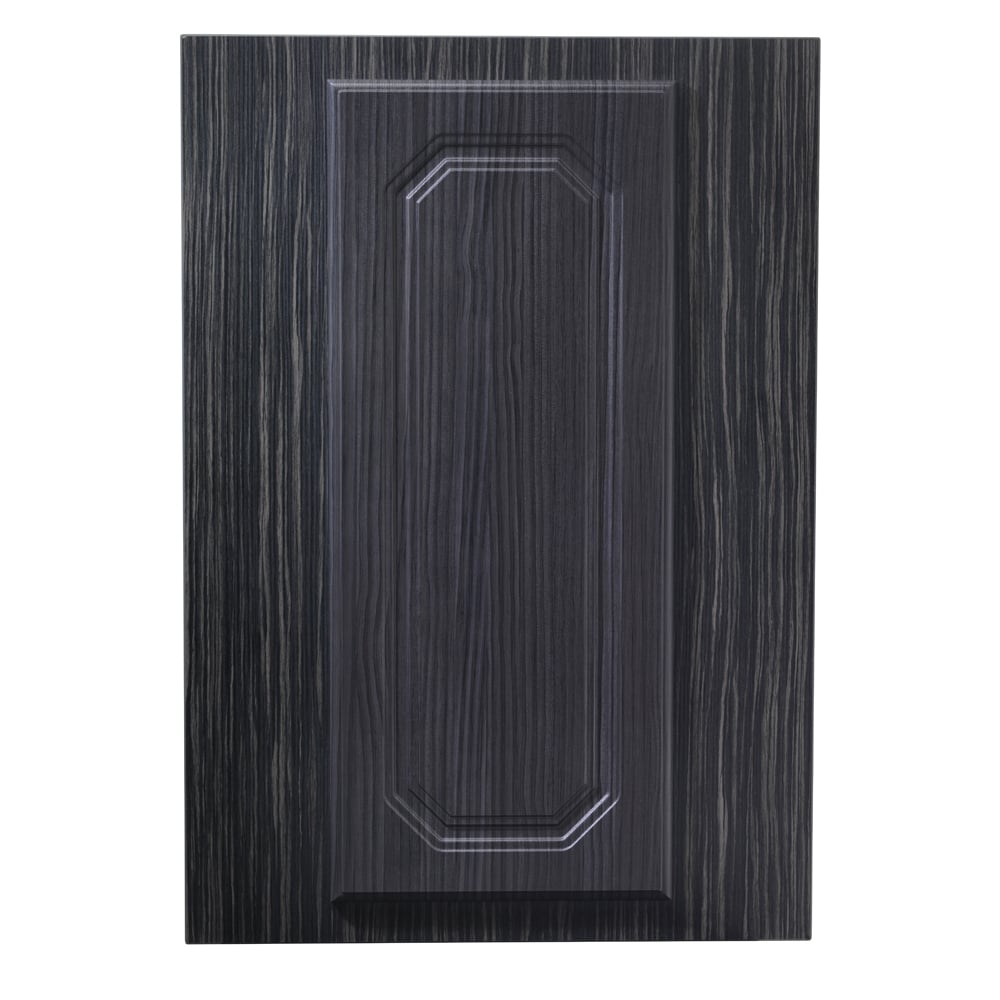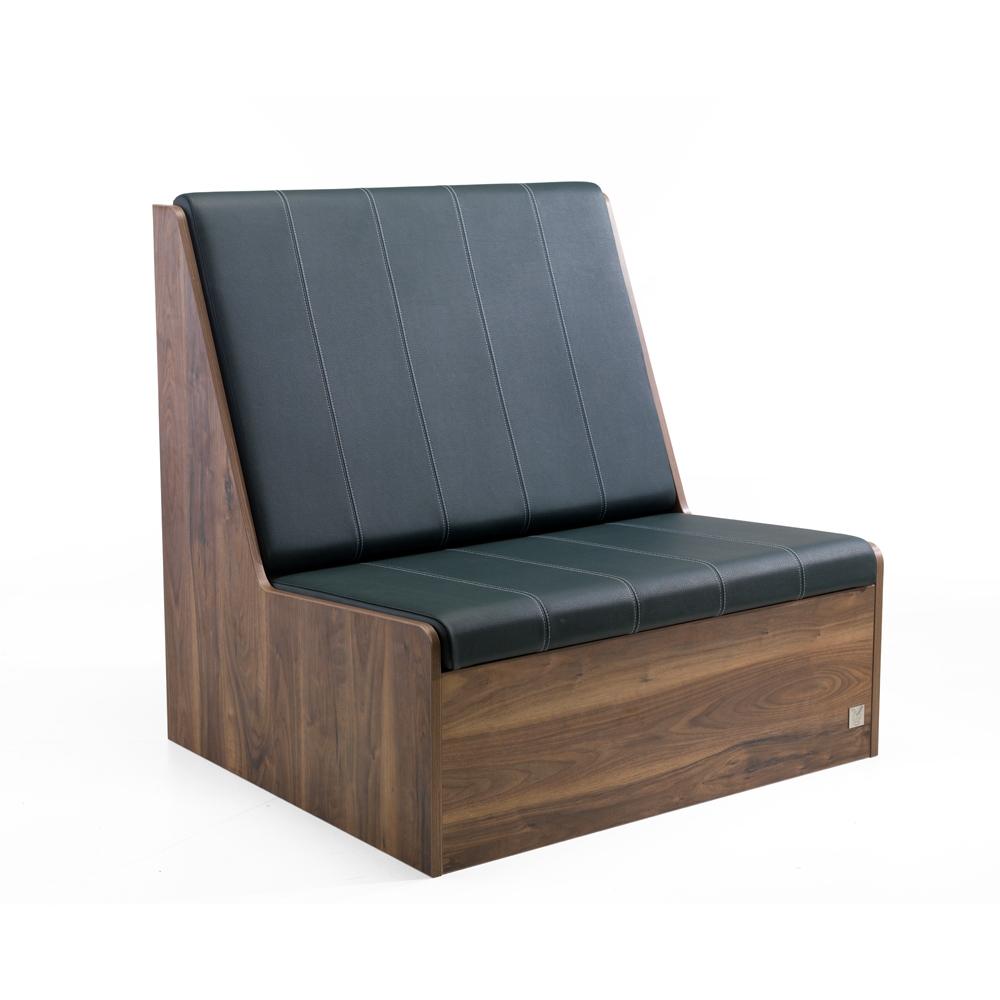 To compliment this stunning Reception Desk, there is also matching
Waiting Barber Seats
available. Each unit comfortably seats 2 people and can be ordered in any
REM Fabric
and
Laminate
.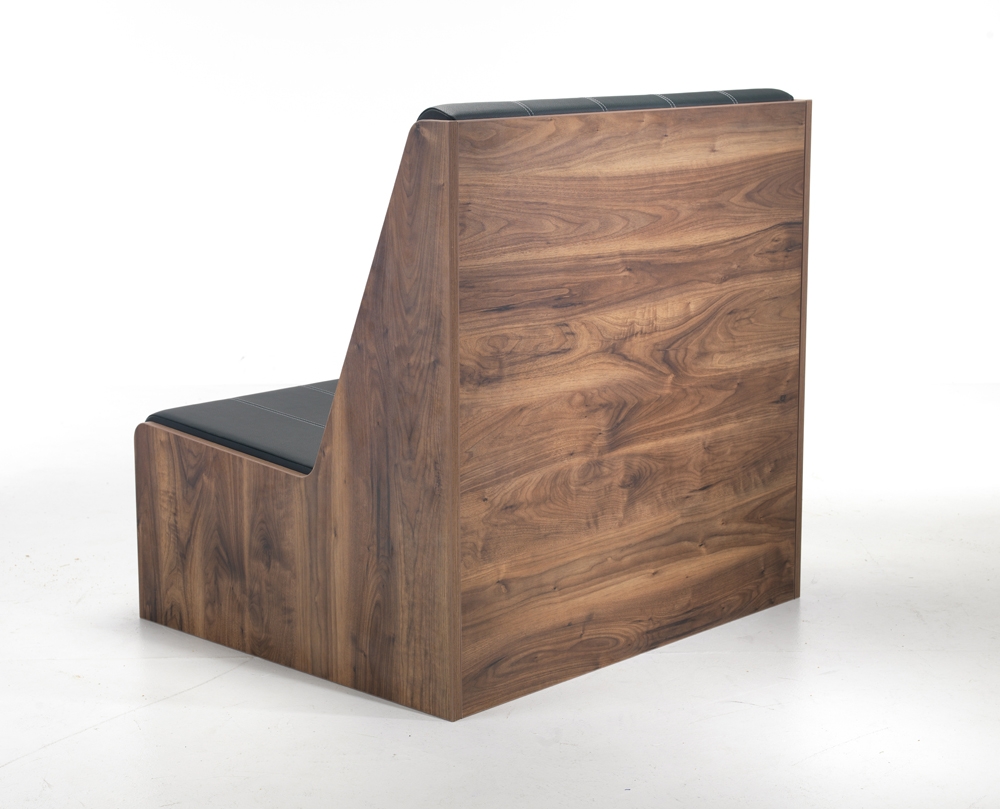 These waiting seats are extremely comfortable whilst maintaining a stylish shape. Very understated, they mimic the cosiness of pub-stall seats whilst being more flexible in their placement and use.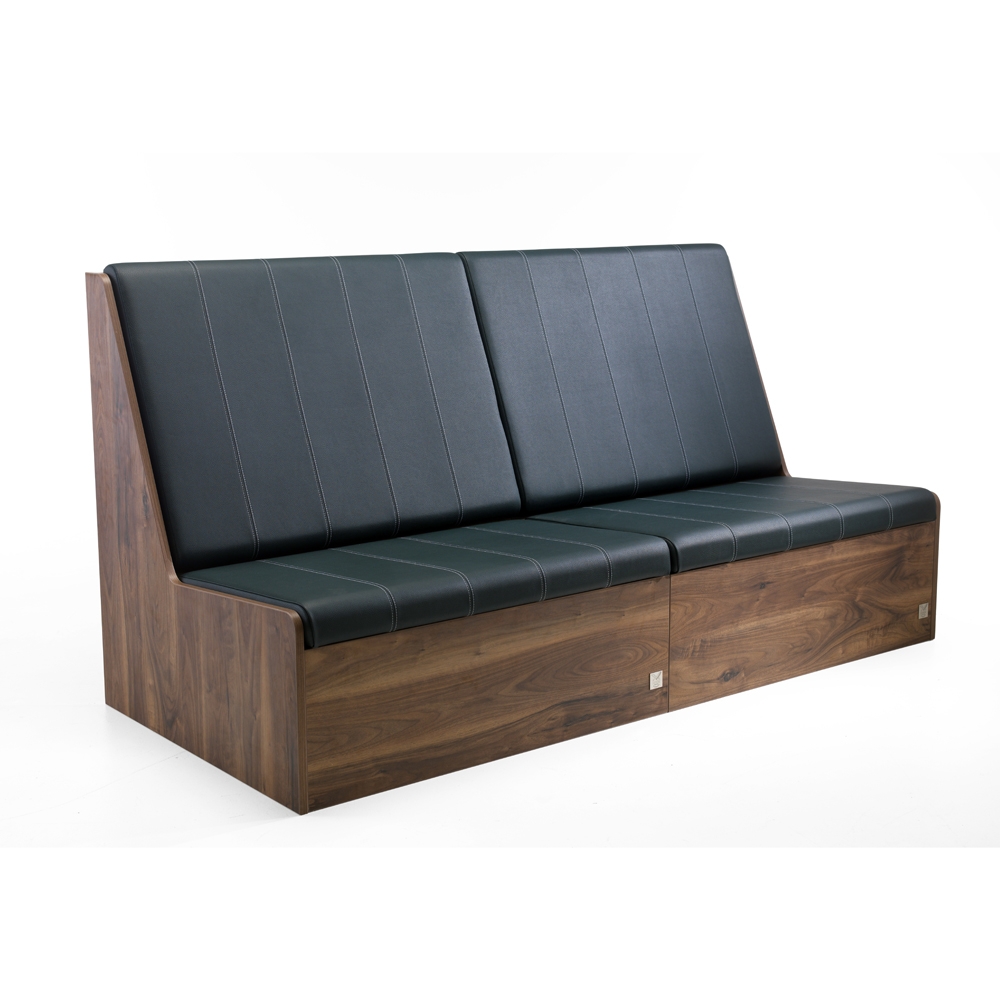 They can be paired up side by side to run along an entire wall for ample seating or used as a more informal chatting area for client and barber.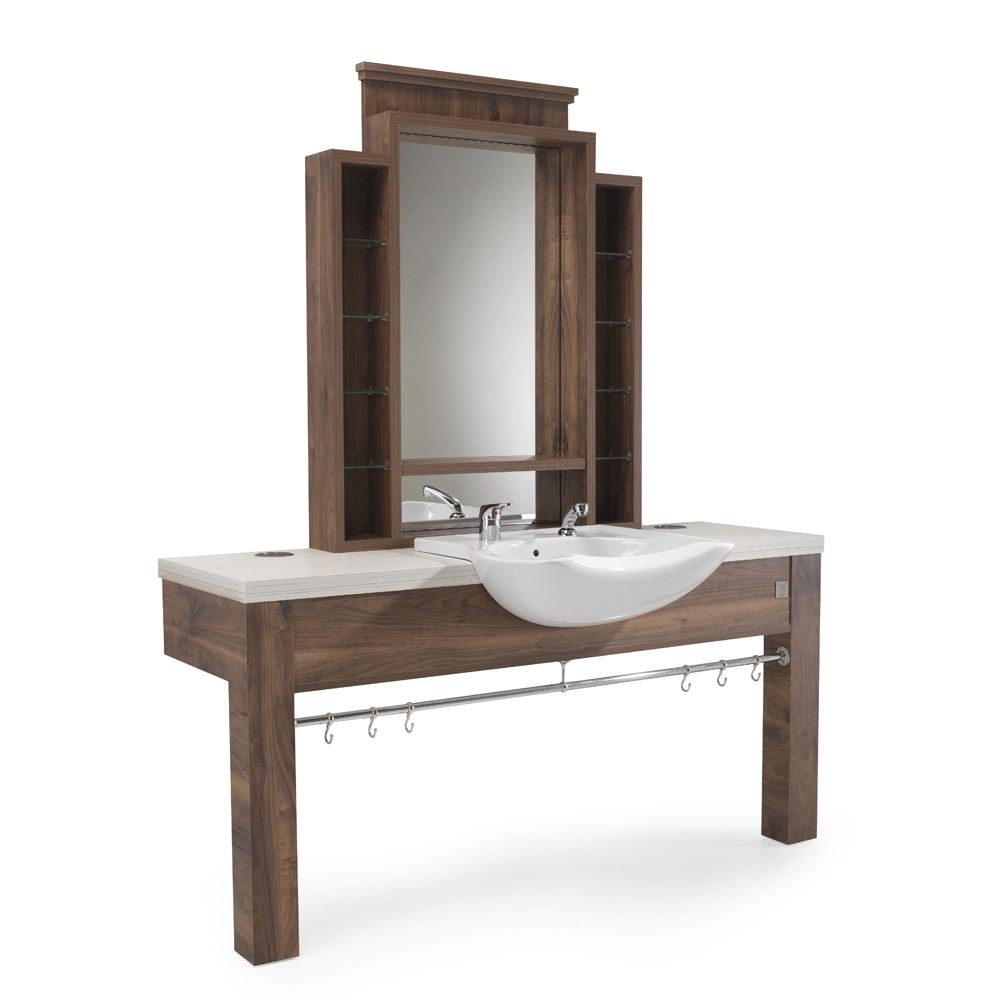 Heading further into the barbershop, the theme continues with these fantastic barbers units. A traditionally, square and solid silhouette mirrors both the
Reception Desk
, and bench-style
Waiting Chairs.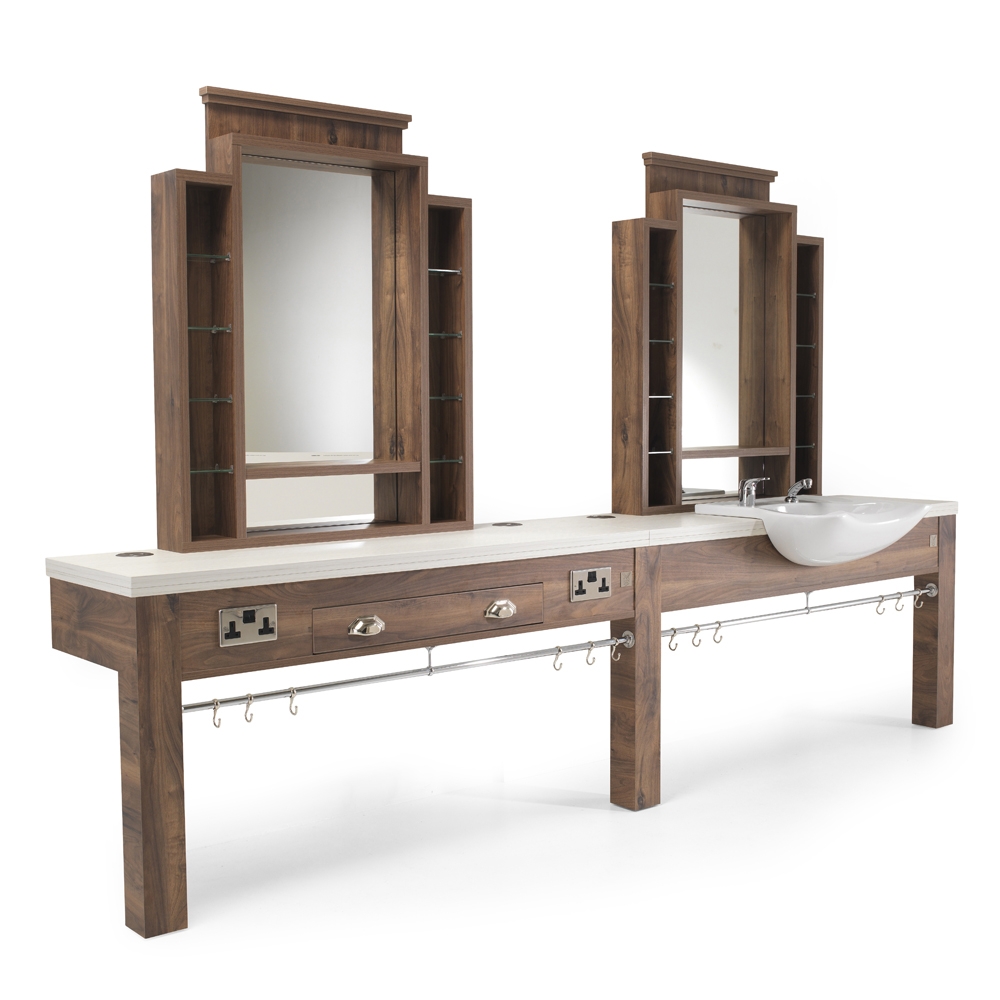 And options can include an optional frontwash barber basin, tool drawer, clipper hooks, towel rail and sockets as standard. Set side by side, they cut a very clean yet solid shape and again, plenty of storage for barbering products and tools.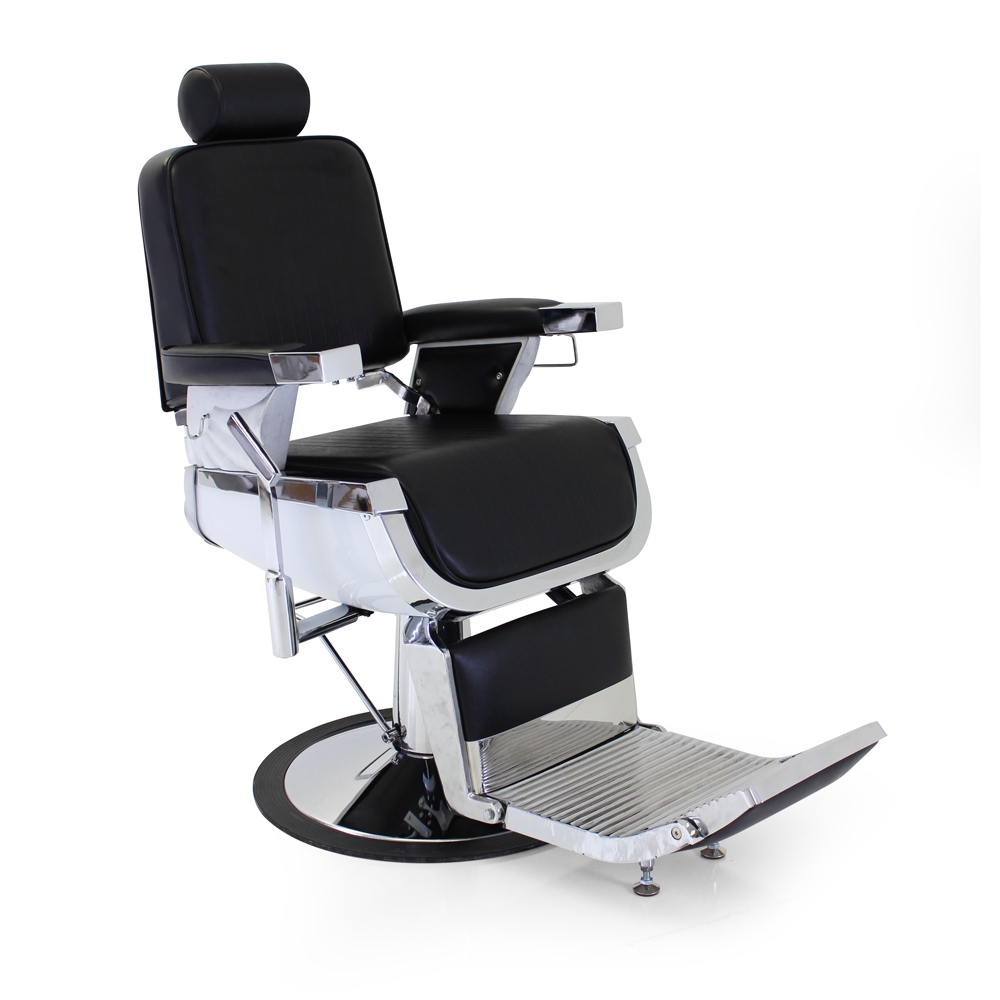 The stunning
Emperor Classic Barber Chair in Black
is the perfect choice to accompany the Montana range.
If you have any questions or want to make an enquiry about the Montana Range or any furniture that we sell, just give us a call on 0844 3356 121 and our Furniture Experts will be delighted to speak to you.