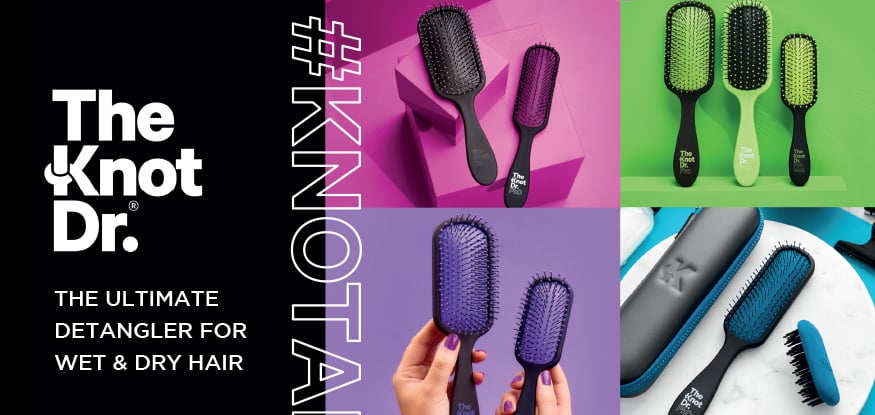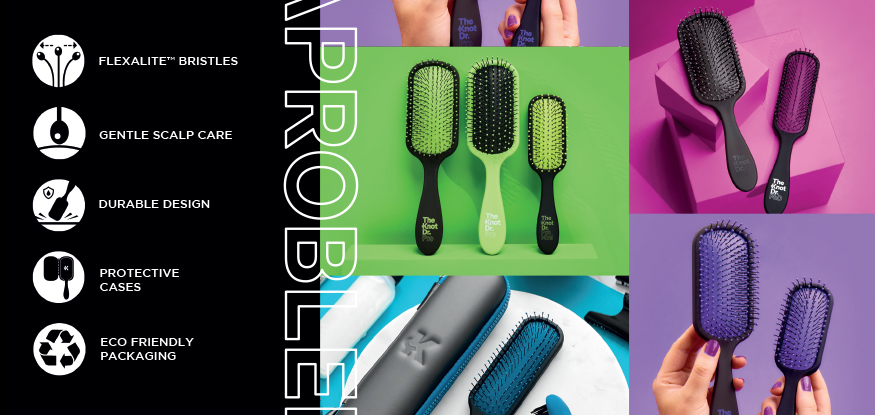 The Knot Dr
Prescription for Success - The Knot DR.® range is a must have for salons
Designed by a hairstylist, for hairstylists! Not just a catchy marketing slogan, this was exactly how The Knot Dr range was born.
With the ultimate goal of creating a brush that would save time, whilst offering a gentle detangling experience. Through thorough research and testing, the perfect formula was found, one that considers the weight of the brush, bristle, size, shape and form.
Using an optimum number of flexible bristles with oversized epoxy ball tips, each one skilfully placed in its perfectly weighted and shaped base. This scientifically proven technology enables the brush to flex through the locks, helping to smooth and detangle without breakage.