Why?
Recycling aluminium is the right thing to do. Why send used products to landfill when aluminium is 100% recyclable? We believe our industry should take more responsibility for it's waste.
Waste Materials
There are approximately 35 million colour tubes per year on the market, plus an estimated 15 tonnes of used aluminium foil.
What?
From your salon, we will recycle used foils and colour tubes with residual chemicals on, along with drinks cans and empty aerosols. We also take Aerosol cans, Drinks cans, Foil takeaway containers, Aluminium tubes, Chocolate foil, Bottle tops and Foil lids.
- How do Collections work?
- How to build your bin and organise it for collection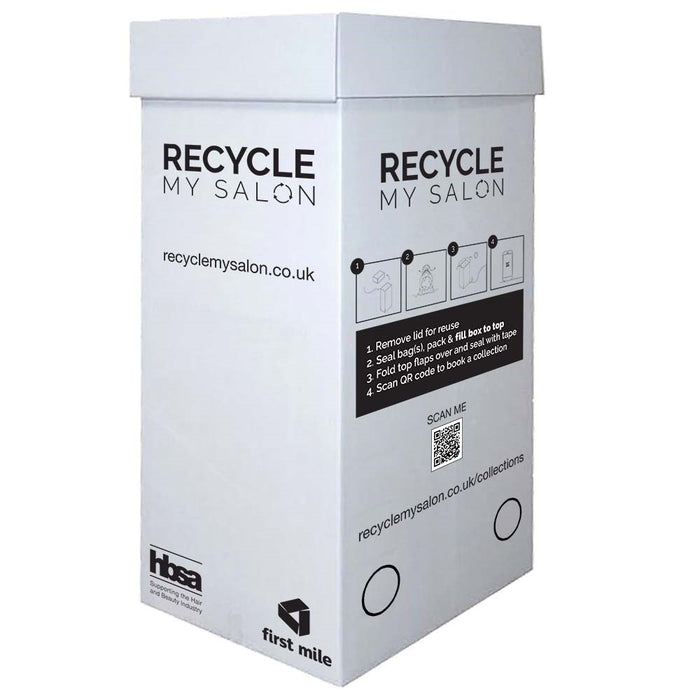 New