Matrix Colour: Mixed Metals
We all know that metal shades and metallic finishes was a massive trend last year and it doesn't seem to be changing any time soon. People are constantly searching such hashtags as #silverhair, #rosegoldhair and #metallichair on Social Media and Matrix, as always, wants to produce the tools you need to ensure your salon is able to deliver what your clients want. Their latest colour collection is being called 'a trend in a tube' - The Mixed Metals Collection.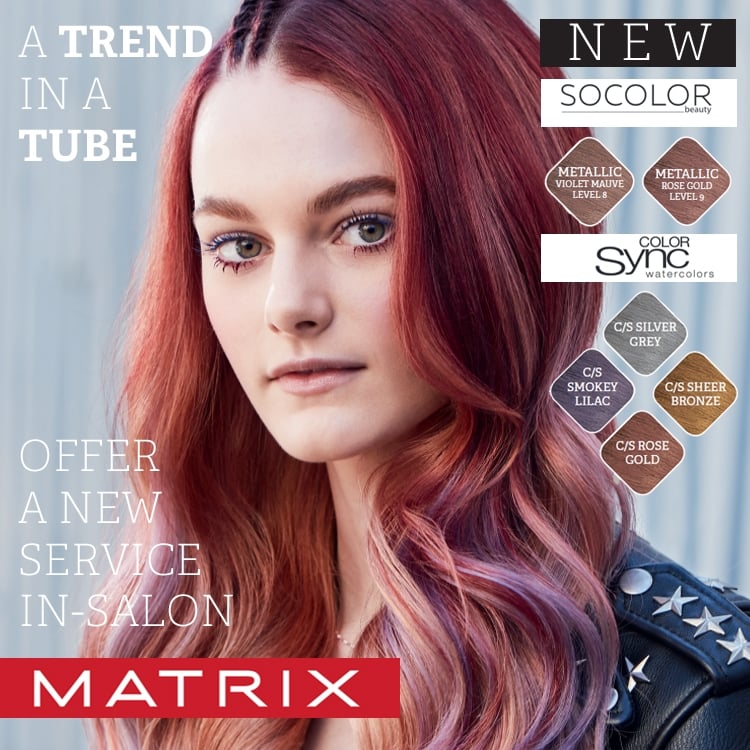 There's 2 X New SOCOLOR.beauty shades; 8VM - Violet Mauve and 9RG - Rose Gold and 4 X New Color Sync shades; Rose Gold Sheen, Platinum Grey, Sheer Bronze and Smokey Lilac. If you need some added inspiration, Matrix have also released some accompanying model images with names like Mermaid Melt and Crushed Rose along with quick how-tos..
Show clients the sophisticated colour they could have if they paid a visit to you and your salon with Matrix's Mixed Metals. And don't forget to show off your work on Social Media. #matrixmixedmetals #ISwitchedToPro
Biolage Raw Styling
Next, the prayers of all environmentally-conscious salons have been answered, Biolage RAW have a released 5 amazing Styling Products.
Which can be used to produce a variety of different looks, all the while caring for your hair without compromise.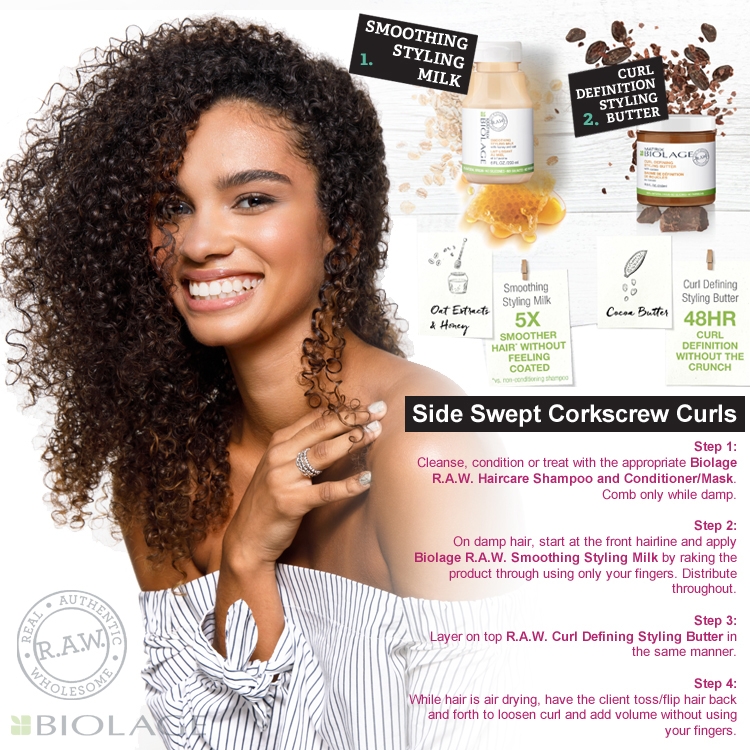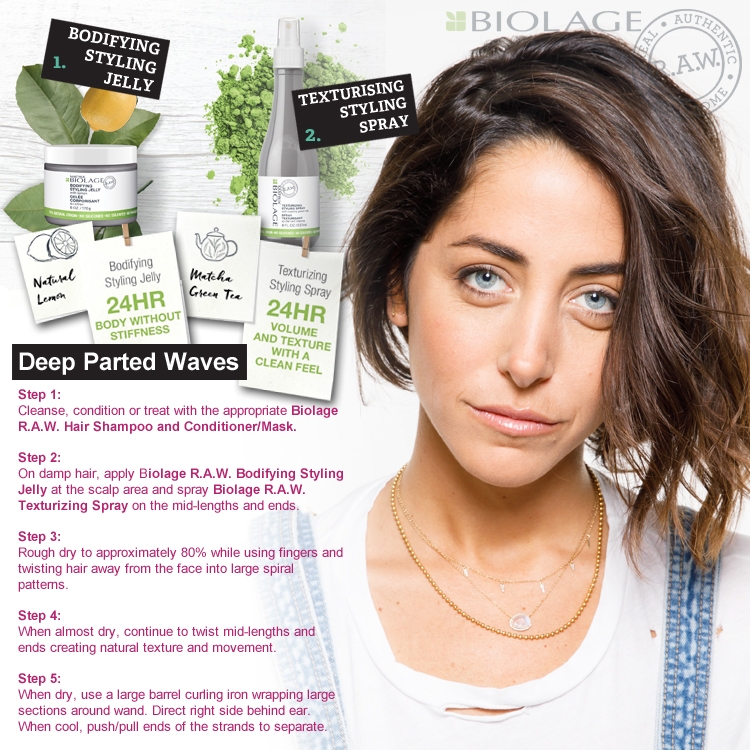 All 5 contain a star ingredient lemon, lavender, cacao, matcha and honey - nature's care-givers to enhance your hair with some RAW power. They contain NO Silicons, NO Parabens, NO Artificial Colourants or Fragrances and all are of a high percentage of natural origin, biodegradability and made from recycled materials. These products are an incredible retail opportunity. Imagine them on a retail display, they are perfect for telling a story and starting conversations with your clients. See the whole range here..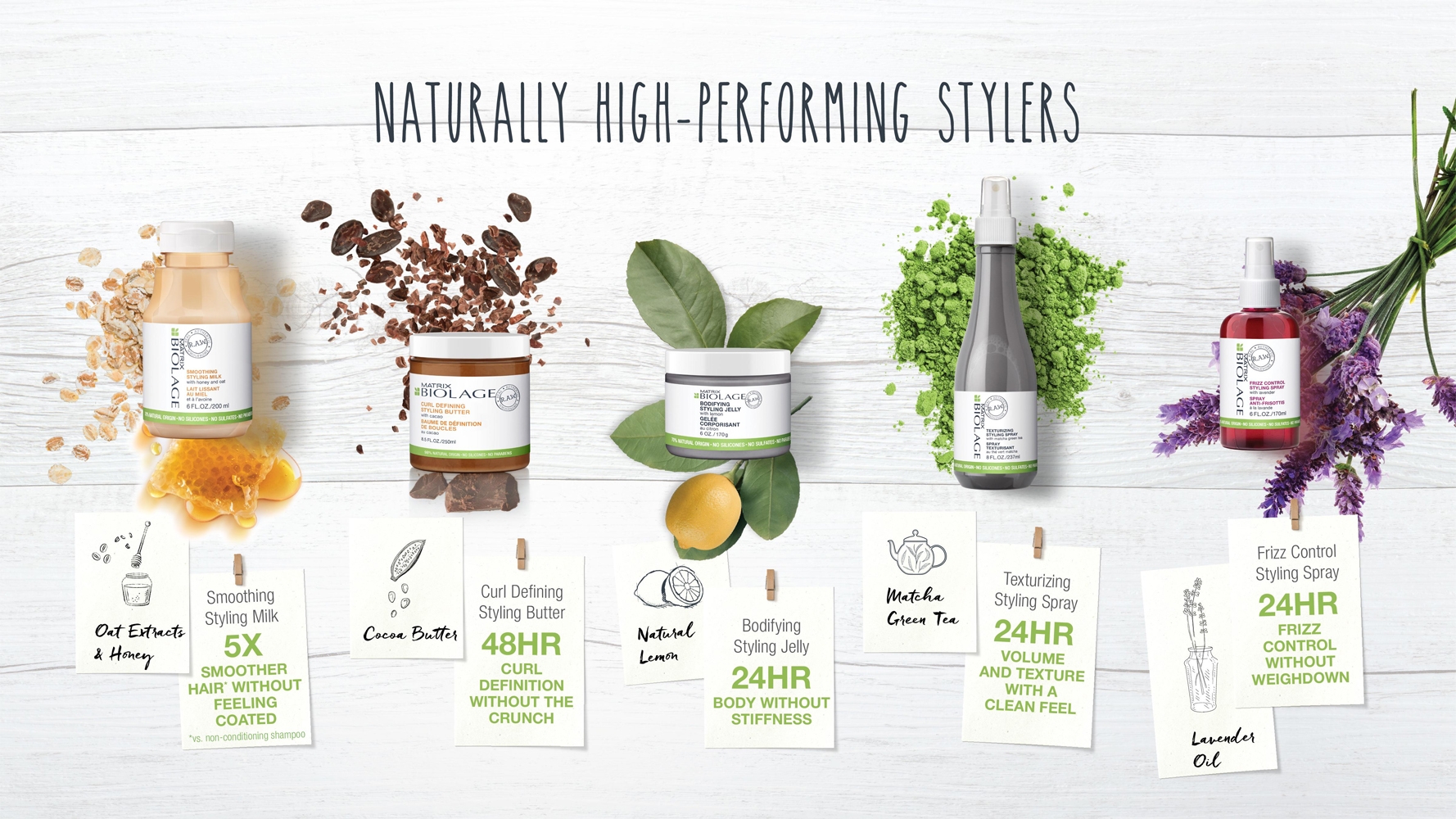 Matrix Education
But what good is such a wide range of products if you're not confident in how to use them?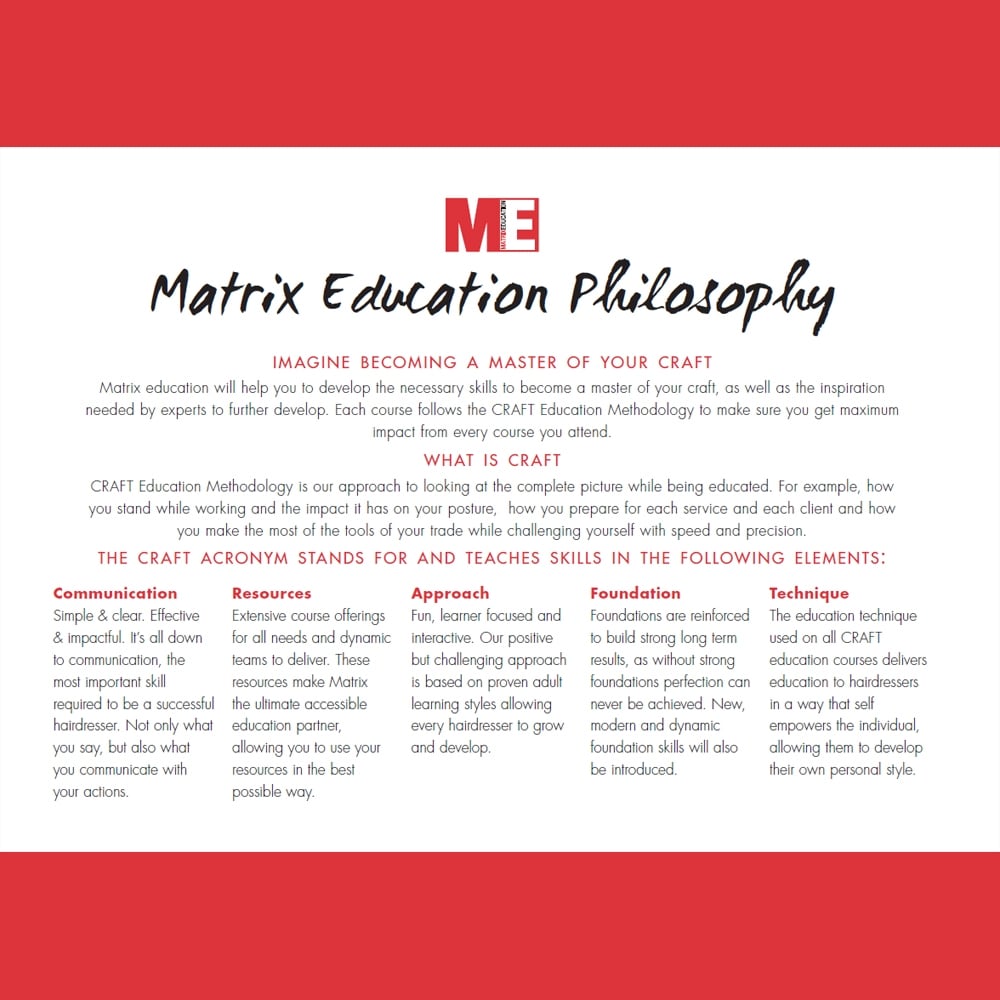 Matrix Education helps salons to feel supported as they develop their skills and business. To help you understand exactly what Matrix has to offer in terms of Education, we have enabled you to browse and book your course places online! Read the descriptions and find out which course is right for you or your team. You can also see on what dates and where each course is being held. 
For more information before booking: Call: 0844 3356 121, or Email: education@salonsupplies.co.uk
Don't forget to follow Matrix on Social Media to stay connected and continue developing your skills in hair colour, cutting, business and more!
Have you been getting creative with colour? Our #SOBOOST shades can be mixed with our SoColor and ColorSync ranges, providing the tools for you to create an endless variety of shade results. Find out more on our website...https://t.co/1Dh2wbwM21 #MatrixColor #MatrixEducation pic.twitter.com/Si98KPhP50

— Matrix UK & Ireland (@Matrixhaircare) December 26, 2017
Matrix Professional Services Reminder: Bond Ultim8 and Miracle Morphers
Alongside colour and care, there are other Matrix products available to ensure your professional services are as specialist as possible. Mix Bond Ultim8 with your colour formulas to protect the quality and structure of your clients' hair. Each step is now available separately to keep your stock cupboard exactly as you like it.


Have you discovered why Bond Ultim8 is the perfect colour partner for your salon? Our revolutionary hair protective system protects and preserves hair during colour services. Explore all eight of Bond Ultim8's benefits today...https://t.co/SZUEd1buTT #MatrixUK #BondUltim8 pic.twitter.com/qY4oXesd6H

— Matrix UK & Ireland (@Matrixhaircare) January 27, 2018
Also take a look at the three Total Results Miracle Morphers. Each formulated to transform hair that is weak, limp or unruly. Just add a little of the intense backbar treatments during the conditioning stage of your backbar service to ensure a gorgeous finish on your clients' end result.

That's all the news we have for you this month but stay tuned and we'll keep you up to date with all things Matrix related..