Matrix Colour: Mixed Metals
We all know that metal shades and metallic finishes was a massive trend last year and it doesn't seem to be changing any time soon. People are constantly searching such hashtags as #silverhair, #rosegoldhair and #metallichair on Social Media and Matrix, as always, wants to produce the tools you need to ensure your salon is able to deliver what your clients want. Their latest colour collection is being called 'a trend in a tube' - The Mixed Metals Collection.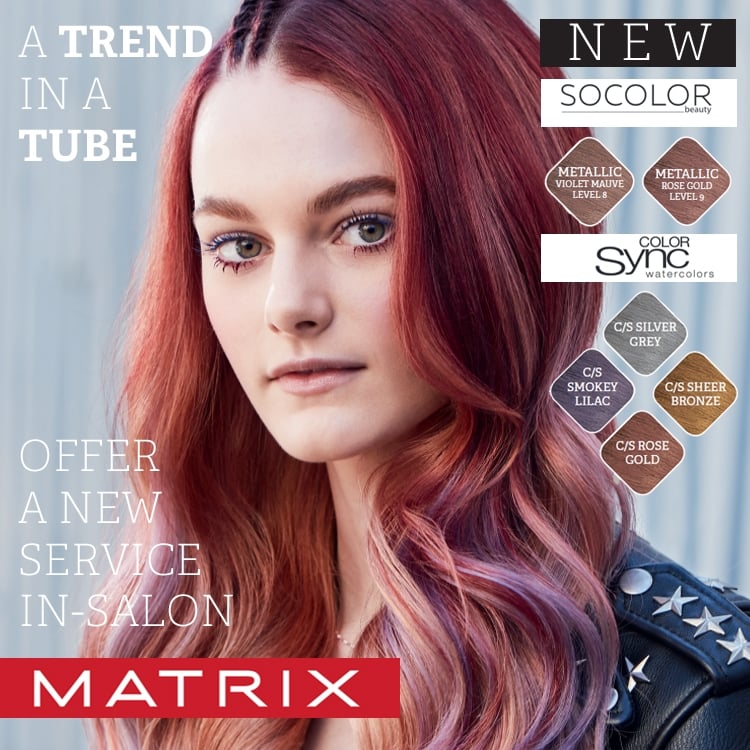 There's
2 X New SOCOLOR.beauty shades
; 8VM - Violet Mauve and 9RG - Rose Gold and
4 X New Color Sync shades;
Rose Gold Sheen, Platinum Grey, Sheer Bronze and Smokey Lilac. If you need some added inspiration, Matrix have also released some accompanying model images with names like
Mermaid Melt
and
Crushed Rose
along with quick how-tos..
To read the formulas grab a
January Edition of Matrix Edit Magazine or sign up to Club Matrix.
Show clients the sophisticated colour they could have if they paid a visit to you and your salon with Matrix's Mixed Metals. And don't forget to show off your work on Social Media. #matrixmixedmetals #ISwitchedToPro
Biolage Raw Styling
Next, the prayers of all environmentally-conscious salons have been answered, Biolage RAW have a released 5 amazing Styling Products. We have the following: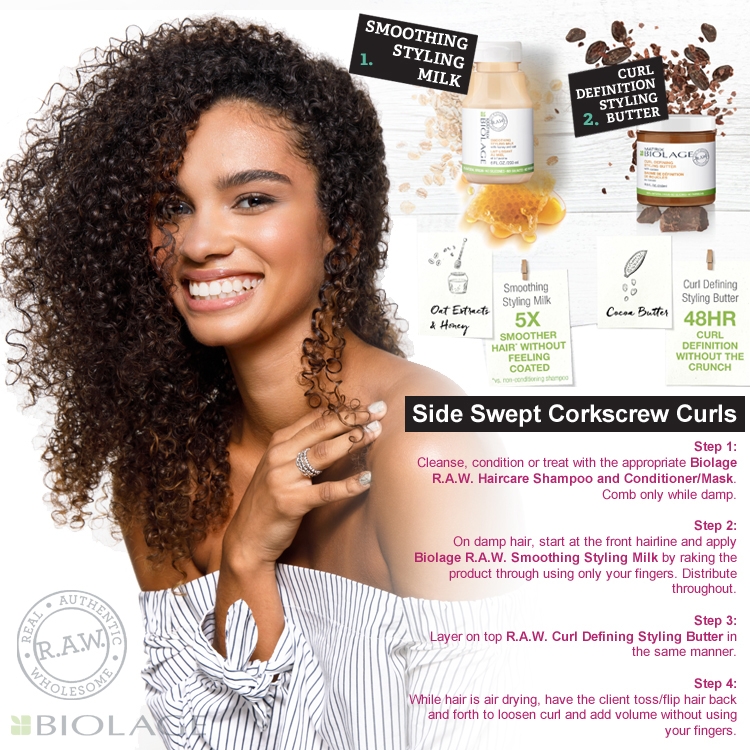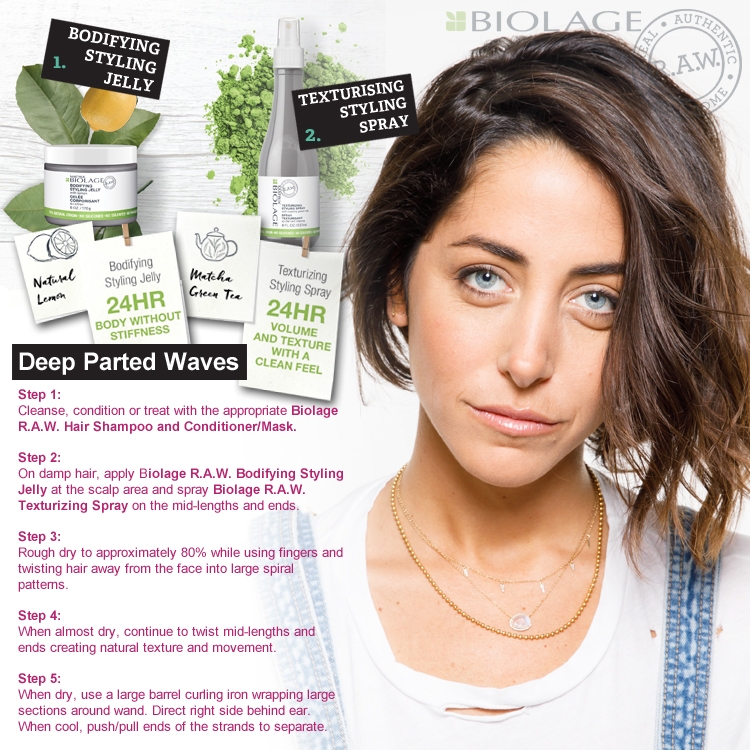 All 5 contain a star ingredient lemon, lavender, cacao, matcha and honey - nature's care-givers to enhance your hair with some RAW power. They contain NO Silicons, NO Parabens, NO Artificial Colourants or Fragrances and all are of a high percentage of natural origin, biodegradability and made from recycled materials. These products are an incredible retail opportunity. Imagine them on a retail display, they are perfect for telling a story and starting conversations with your clients.
See the whole range here..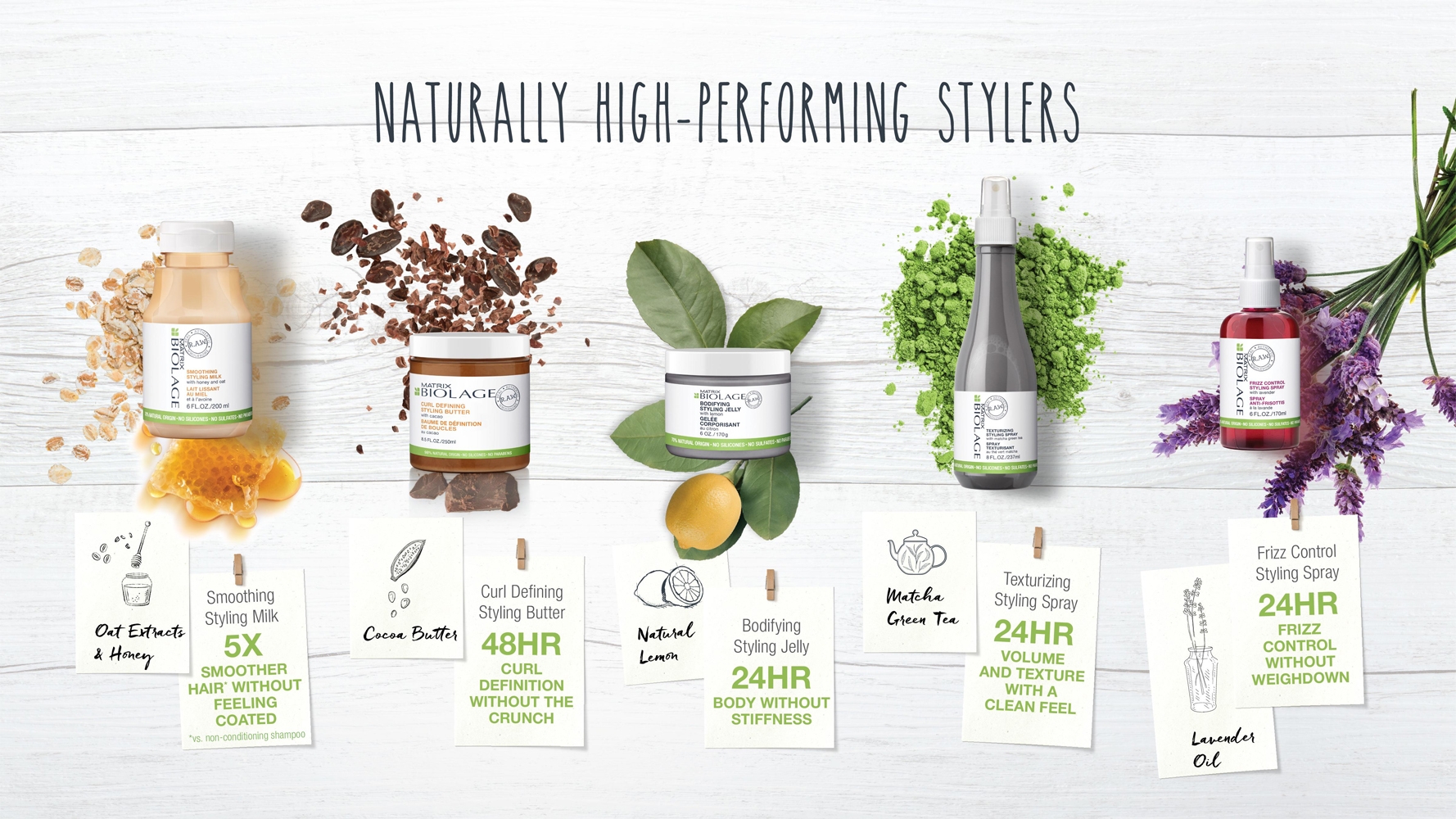 Matrix Education
But what good is such a wide range of products if you're not confident in how to use them? Luckily, the
Matrix Education dates for 2018 have been released!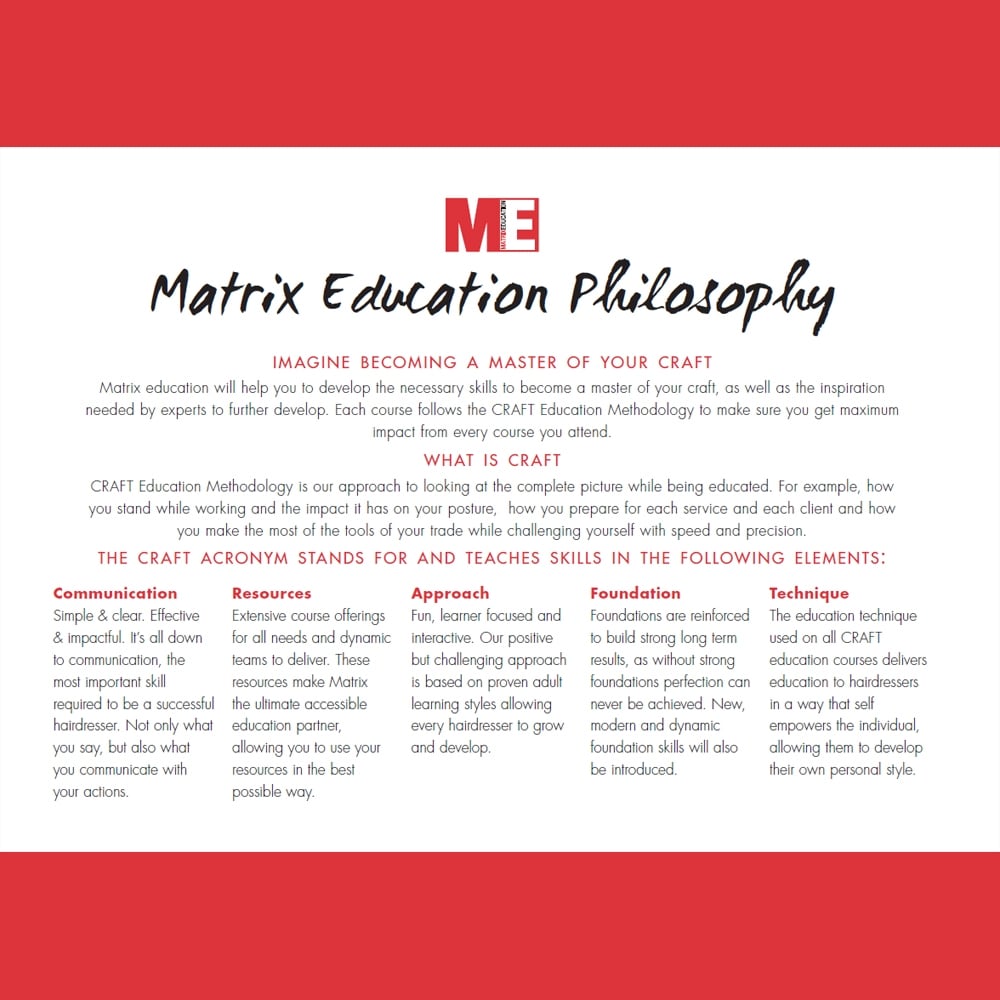 Matrix Education helps salons to feel supported as they develop their skills and business. To help you understand exactly what Matrix has to offer in terms of Education, we have enabled you to browse and book your course places online! Read the descriptions and find out which course is right for you or your team. You can also see on what dates and where each course is being held.
Click here to see more..
For more information before booking: Call: 0844 3356 121, or Email: education@salonsupplies.co.uk