Although the professional hair and beauty industry has received no official word on what new regulations will be in place when salons and barbers hopefully re-open in July - there are certainly some indications being given from official organisations that represent the industry as they look at what other salons and barbers around the world are doing at this time.
1. Hairdressers' Journal: How to Protect Yourself and Your Clients When Salons Reopen
2. Back In Business, With Phorest: Getting ready for your Safe, Strong and Successful salon reopening, one step at a time.
(Phorest is an online booking system which you may want to consider looking into. You can use more email communication, organise your staff and their schedules online and more. You can also use a restricted online booking link to help limit the number of clients who are invited to book appointments online. Not only that, but you can also set up a waiting list for the clients you can't accommodate to get a future appointment lined up. Phorest has also been running lots of webinars with advice on how to re-open.)
3. Vogue UK: What Your Hair Appointment Will Look Like Post-Lockdown
4. The Hair Council: Safeguarding yourselves and your customers during the Coronavirus epidemic
5. The British Beauty Council: JCCP issues Preparing Your Place of Work guidance
6. The Good Salon Guide's The New Normal: Julian Straube
When it comes to appointments and booking in your clients, there's a strong possibility that you will need to take on less at one time than you used to so that you, your staff and your clients can maintain safe social distancing measures. As with salons in other countries, you may choose to operate longer opening hours to fit in more clients in a day. Expect to be carrying out lots of cutting and colour correcting services so you may want to update your service menu with these options and prices. Also consider limiting what services you offer, perhaps sticking to less time-consuming services in the short term and include time slots for extra cleaning into your schedule. You may also want to think about offering a discount or free services to NHS workers. The guides above have lots of helpful information and advice on a variety of topics but as a supplier of salon products we will go into more detail on the products and equipment you will probably need going forwards. Even though the professional hair and beauty industry was one of the cleanest around before the COVID-19 pandemic, it is almost certain that we need to take things up a notch when it comes to salon hygiene and PPE. Let's go through some of the points raised in the guides above...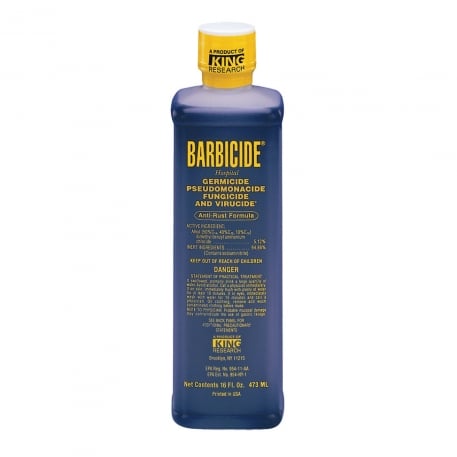 You will need to think about making everyone feel safe in your salon - this includes your staff as well as your customers. Based on what other countries are doing in their salons you could be looking at needing more disinfectant solution such as
Barbicide
to clean stations more frequently and after every client. You can buy various sizes of
Barbicide Solution
and if you dilute it to the recommend ratio of 60ml of Barbicide mixed with 1000ml (litre) of water, you will get the most from your budget. With our
Barbicide Pint and Spray Bottle Bundle,
you can make over 7 litres of powerful disinfectant solution.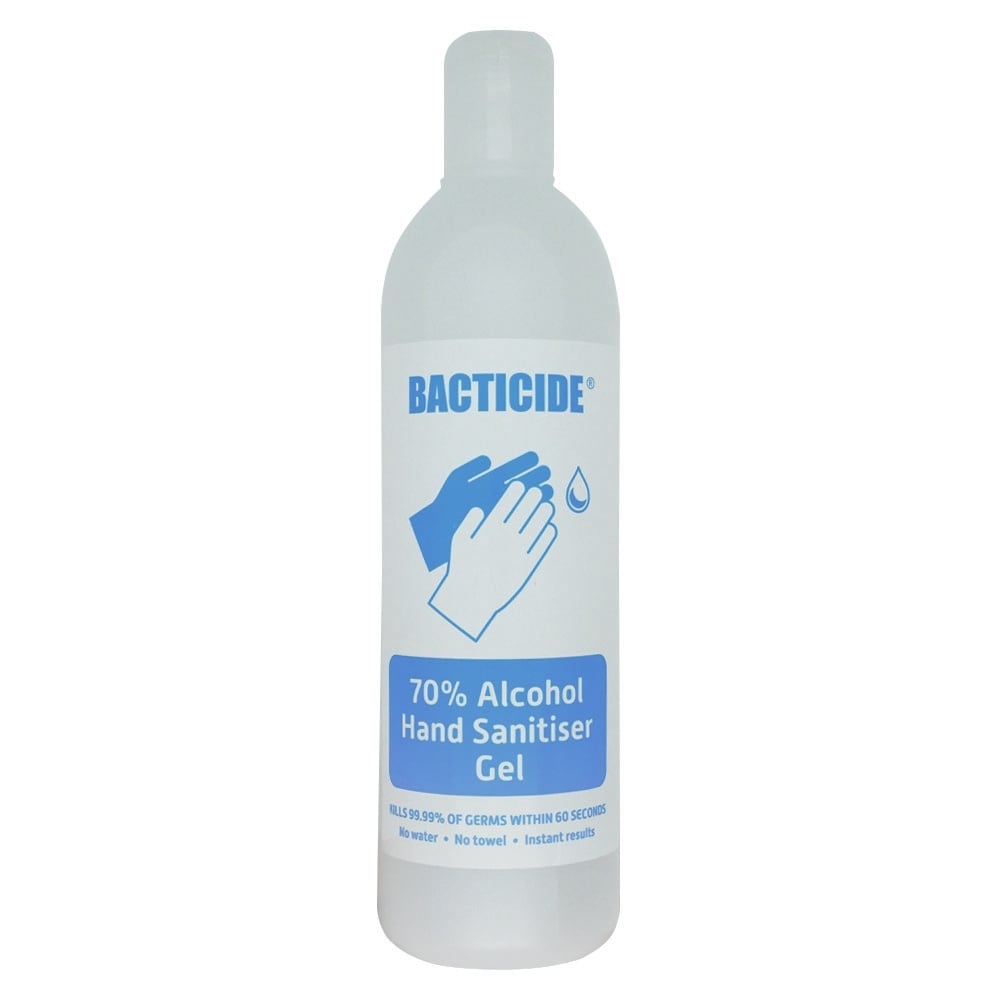 Start thinking about how much
hand sanitiser
you will need and where you will place them. Each station/staff member may require their own hand sanitiser. You can also place some at the entrance/exit of your salon or barbers. We also have
hand and body soap
should you need this at any sinks in your salon. You may need
masks or visors
for all of your staff as well as customers that do not have their own. At the moment, there is no indication as to what type of masks need to be used but we have a selection of washable and disposable masks as well as plastic visor shields. Remember to wash, sanitise and replace these regularly.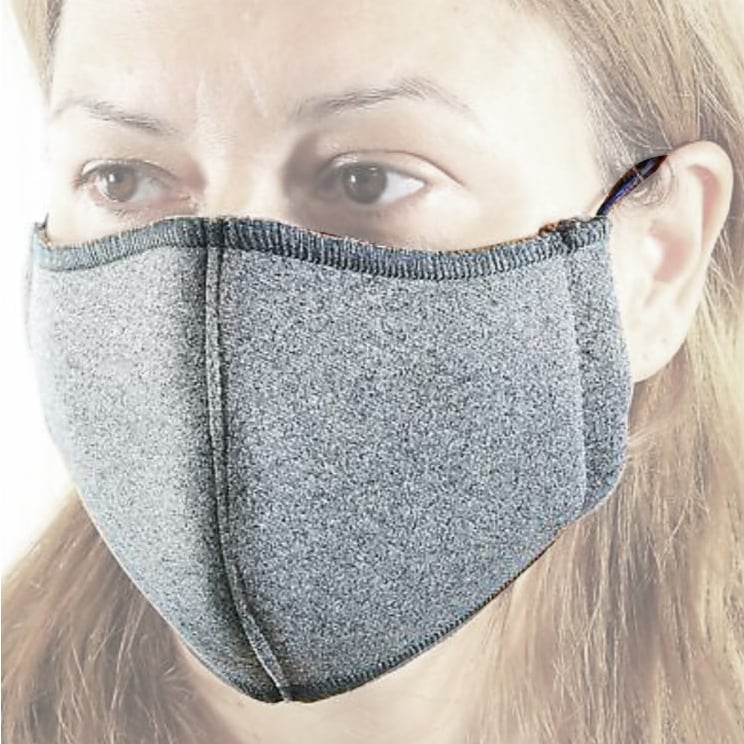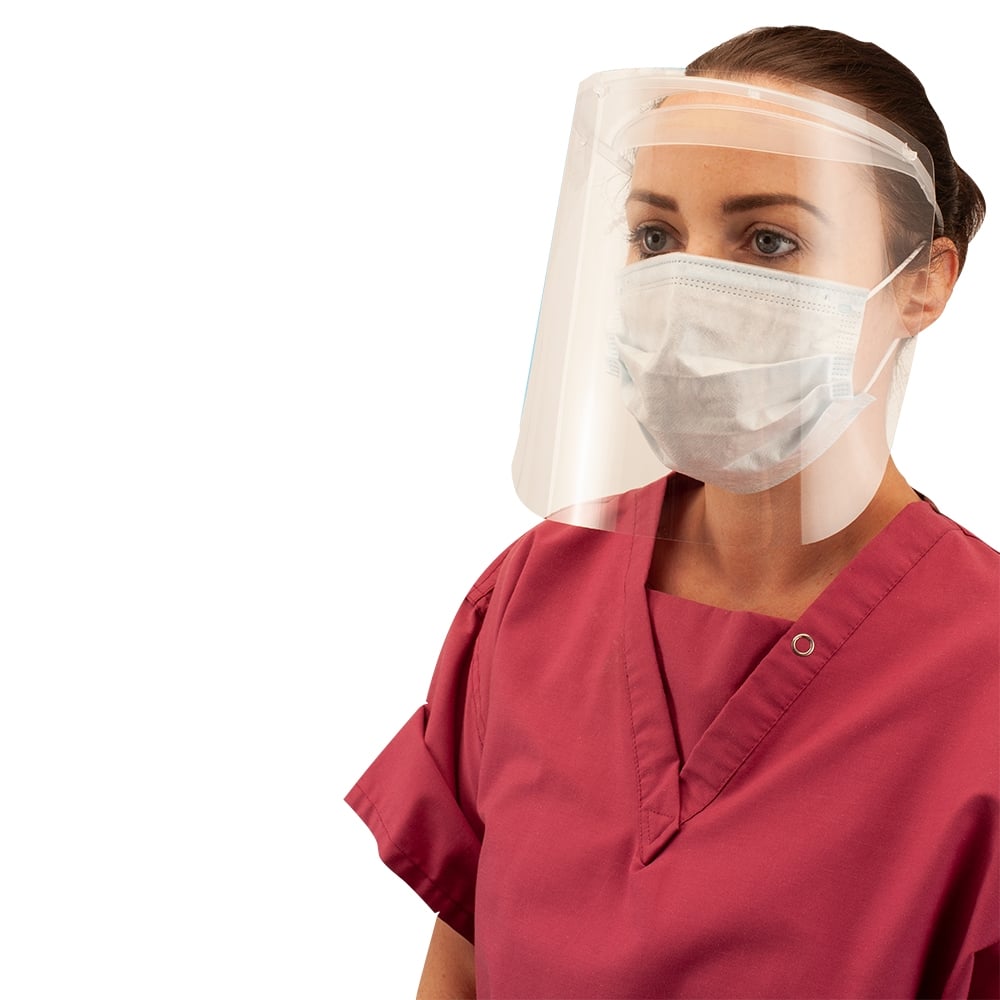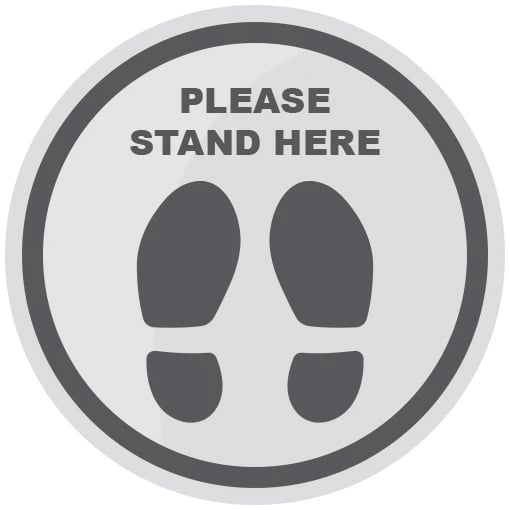 Depending on the space in your salon and how you will manage your appointments and the number of people, you may want to use some printed social distancing reminders. We have these
20cm stickers
that can be stuck on the floor and walked on. You may need to use more disposable items such as
gloves
,
towels
,
capes and gowns
. As sad as it is that we seem to be moving backwards when it comes to salons being more eco-friendly, safety must come first. We have no definitive answer but we can assume that these kinds of things will need to be fresh with every new client.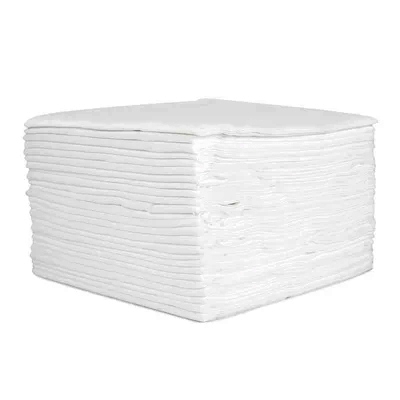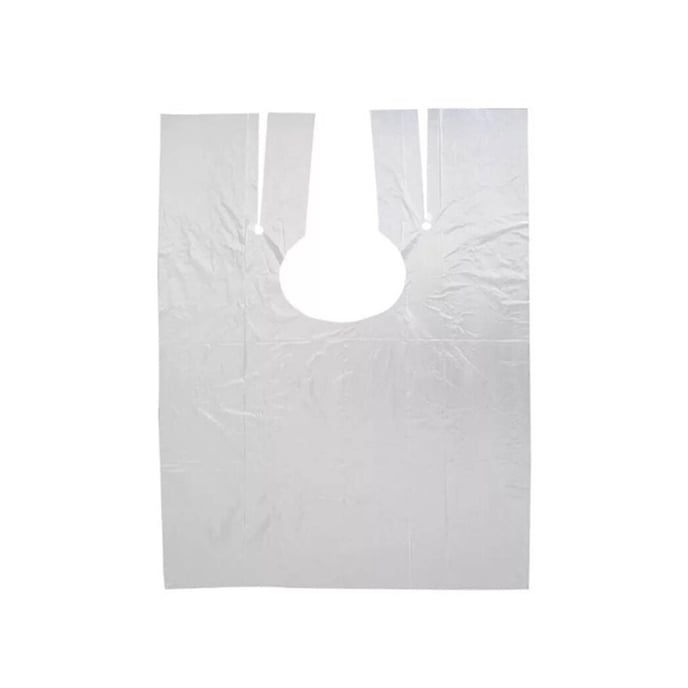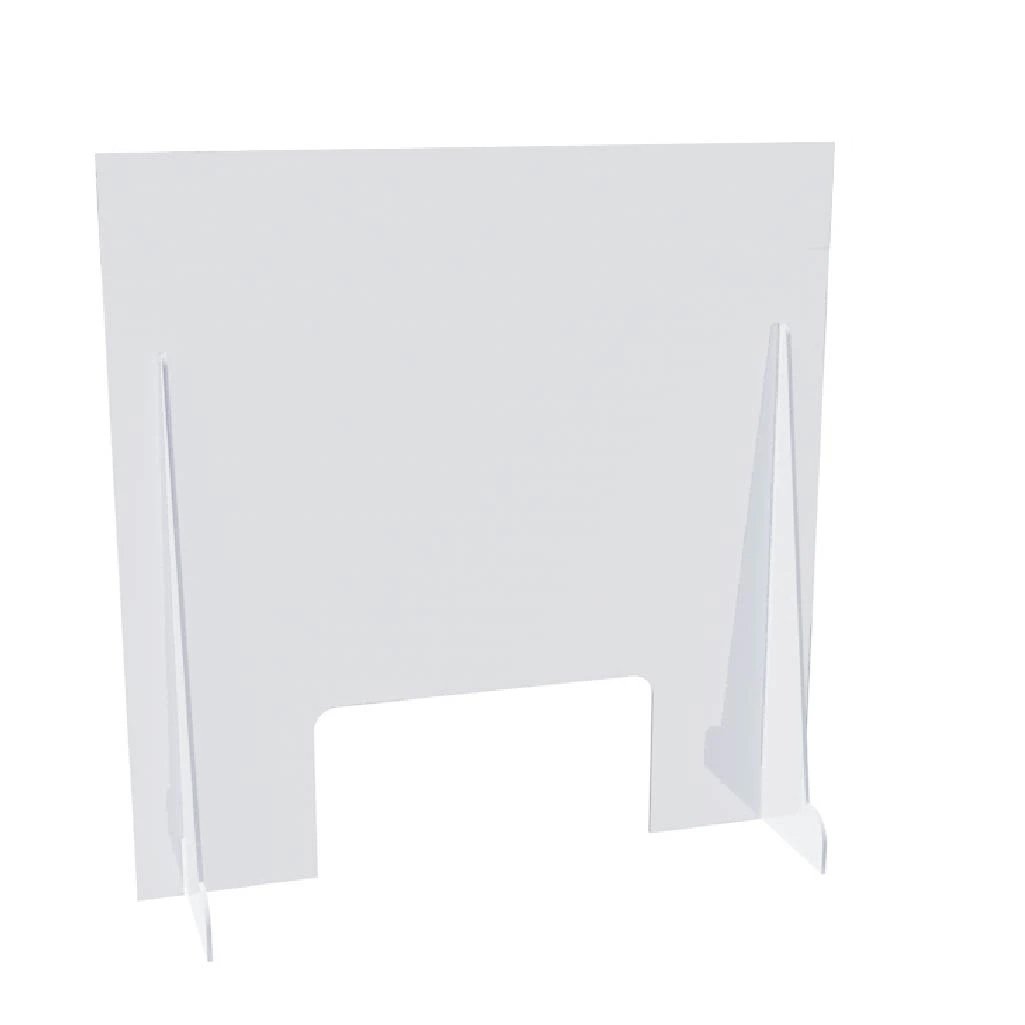 We even have a few more
heavy duty screens
for your reception area and backwash should it turn out these are recommended by the government. Something else that salons in other countries are doing is raising the prices of their service menu to include a budget for the new equipment needed to operate safely. As you can see by our example table below, it doesn't have to be by much per customer. Salons in Germany and Georgia who have already reopened are finding success through this action. This table is based on having 6 clients a day:
Forecast Costings for Likely Hygiene Standards (Prices correct as of 29.05.20)
(N.B. Calculations are based on 6 clients a day)
Item:
Cost per Client:
Costs Based on:
£0.16
(£80.00 for 500 gowns)
Stylist Protective Apron
£0.15
(£75.00 for 500 aprons)
£0.16
(£7.99 for 50 pairs)
£0.40
(£19.99 for 100 towels)
£0.11
(£9.00 for 400ml Bacticide)
£0.07
(£6.85 for 946ml)
£0.13
(£40 for a 50 pack when you buy 3 / 6 clients a day)
£0.14
(£25.25 1.89L = 31 days / 6 clients a day)
£0.15
(£4.50 replacing weekly / 6 clients a day)
Total
£1.47
net
This table just shows a general example to give you an idea. But realistically at just an increase of almost £2.00 to your services per customer, you can easily create a budget for the extra salon hygiene and PPE products you will need to continue working efficiently, even during this current situation. Product prices may fluctuate but hopefully they will decrease once the industry and the economy gets into the swing of things, and though we may go in and out of stock of certain items in the short term, we will always try to suggest alternatives where possible.