Once the sun starts to shine and weather starts to heat up you're probably used to the inevitable rise in requests from your clients to 'GO BLONDE.'
However, this instruction is not really as simple as it may seem.
Especially in 2016 when professional brands are coming up with their own ideas, shades and revolutions when it comes to this side of the hair-colour spectrum.
Here's a run-down of everything you need to know and everything you have at your disposal for creating gorgeous, individual and on-trend blondes.
Matrix: LA Glam to London Undone Summer Blondes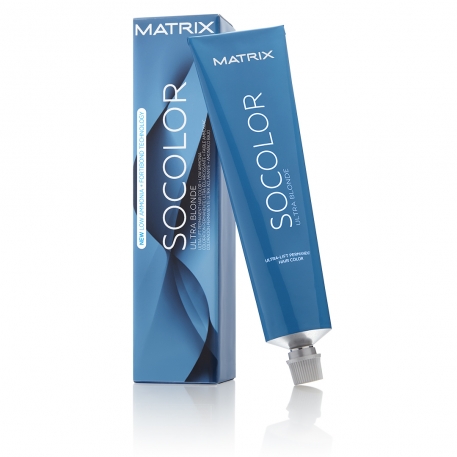 Matrix
has found a new blonde-haired muse and
Matrix Celebrity Blonde Brand Ambassador
in Made in Chelsea and The Hills star
Stephanie Pratt.
With
Matrix
it's all about ashy blonde thanks to the new
SoColor.Beauty Extra.Blonde shade UL Ash Violet
.
Once you have the perfect, versatile blonde shade - it can be worn in a variety of styles, making the most of lazy beach days and fun nights out.
Matrix Global Artistic Director, Jamie Stevens
himself says
"We are seeing soft, cool tones really coming through this season with an influence of violet and ashy tones. This shows off the clarity of the blonde and gives it that clean, bright look and feel. I have created two distinct looks on Stephanie that embody the playful American spirit with the effortless London vibe."
Caring for your blonde hair is also top of
Matrix's
priorities this Summer.
The Hello Blondie range of Total Results
has a shampoo, conditioner and even an illuminator specially formulated for Blonde hair enriched with brightening Chamomile Extract and conditioning Panthenol.
Goldwell: Cool Blonde Collection
Continuing with the cooler side of blonde,
Goldwell
released their
'Cool Blonde Collection.'
As demonstrated by the above image, there are
6 new shades available in either Topchic (permanent), Colourance (semi-permanent) or both.
The goal here is to use one shade or a combination to produce anything from a subtly shaded look or natural look to something striking and elegant.
Goldwell's Cool Blonde Collection
stands for a blonde which is cooler and clearer than ever before – the kind of blonde that your clients have always wanted!
Kadus Professional: New Bronde Shades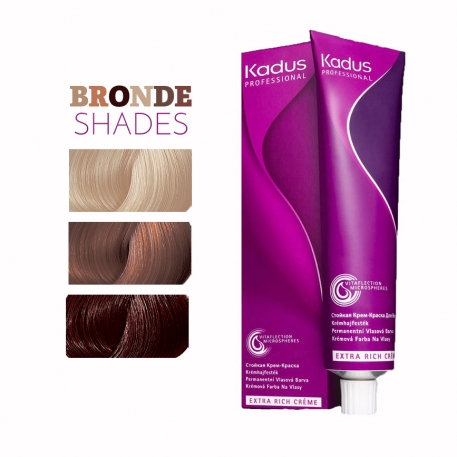 If ashy blonde isn't for you and you're looking for something warmer and deeper, then the new
Bronde shades
from
Kadus
are definitely worth a look.
Bronde (blonde-brown) is a less drastic way to update either brown or blonde hair ready for the summer by adding blonde to brown hair or vice versa.
There are endless opportunities to create amazing and different BRONDE style effects using the new shades from
Kadus, 12/16, 5/74 and 7/74:
Kadus has shared so much inspiration on their social media - it's really worth taking a look.
When it came to blonde hair in the past, it was all about bleach and all blondes were seen as one single entity. But these days there is so much more involved in the process and so many more options to enhance individuality. Blonde is not just one colour anymore, there are different tones of blonde, highlights, lowlights, painting techniques like balayage. Different levels of lift and ways to protect hair from any lightening process is also a big part of going and
BEING BLONDE.
Help your clients appreciate their unique and blonde identity and they will keep coming back to you appointment after appointment!