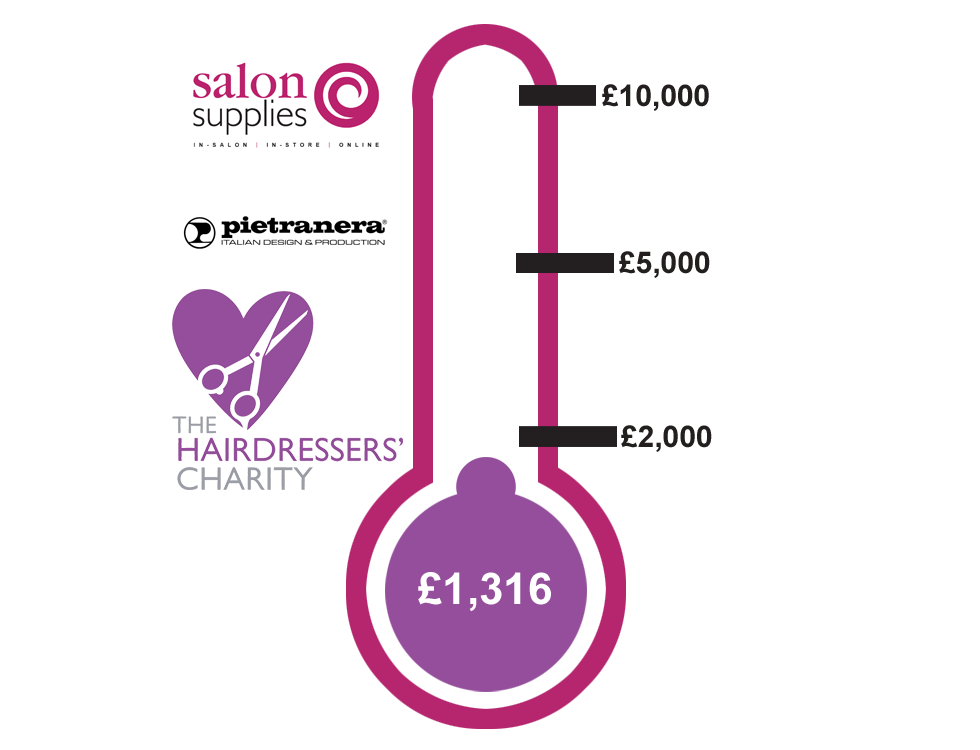 2.5% of ALL Salon Supplies'  Pietranera  sales in 2019-2020 will now be donated to The Hair & Beauty Charity!
Explore Pietranera
Salon Supplies is now a UK distributor for Pietranera and as such all enquiries and queries should be directed to Lee Hamilton our Furniture Manager at
furniture@salonsupplies.co.uk
or call in on 0844 3356 121. We are absolutely thrilled to partner with the prestigious Italian brand and look forward to bringing the brand to a new audience.
Managing Director of Salon Supplies, Ian Aherne:
"We are delighted to be involved in supporting The Hair & Beauty Charity whilst encouraging our customers to buy into a brand that we truly believe in. Everyone will have something to gain from this."
The Hair & Beauty Charity's Story
#HairdressersHelpingHairdressers
The
The Hair & Beauty Charity
is the official hairdressing industry charity; an independent service dedicated solely to helping hairdressing professionals and ex-hairdressers in the UK in their hour of need. The help provided comes in different forms, depending on the recipient's needs. Visit
thehairdresserscharity.org
for more information…
Pietranera's Story
Founded by the
Pietranera
brothers from Italy, the brand has over 50 years of history and experience. Embodying a style halfway between modern and classic it's easy to see how
Pietranera
appeals to the masses of hairdressers and barbers in the industry. In identity they are completely dedicated to innovation, making investments in research and technology aimed at growth while updating their offering.
Pietranera
is 'situated halfway between object and service, interior design and laboratory lay-out.' Style and function blend together and become
Performance Design
, the company's DNA.
Pietranera
also uses working methods that respect the environment allowing salons to reduce their energy output. Most of the raw materials they use in construction are renewable, or even natural resulting in lower energy bills and a more environmentally-conscious workplace.
Available to browse on our website
Why choose Pietranera and Salon Supplies?
Pietranera
allows you to furnish even the smallest rooms through personalised methods with additional furnishing accessories, suggestions and proposals, which allow our Furniture Team and
Salon Supplies
to deliver to you exactly what you need to fulfil your dream salon or barbering space.
Let's take a look at some of the FLAGSHIP products in the Pietranera range
Londra Easy, Mid and Optima
Inspired by a more classic style, this chair is one of Pietranera's most popular. It comes in three different styles (classic, elegant or vintage) making it even more flexible and appealing to a wider audience. Features a wood frame, variable-density padding and vinyl-coated fabric.
Zone Wash and Zone Wash Pro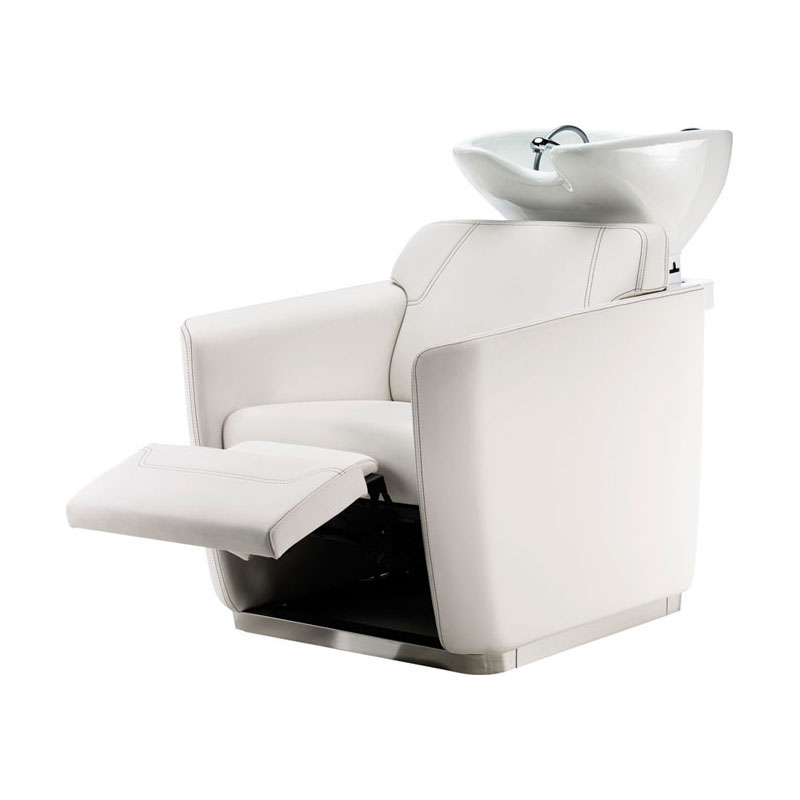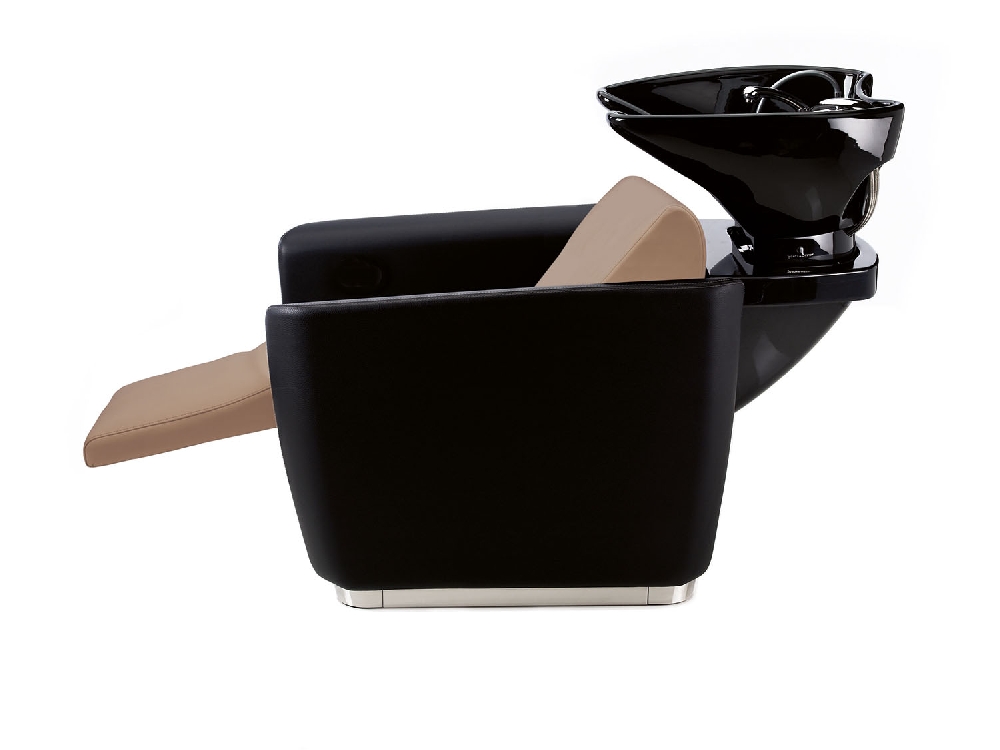 The Zone Wash is known as a perfectly ergonomic wash unit. The design ensures that the client feels as safe and comfortable as possible, enveloped in the beautiful upholstery and advanced padding created using expanded polyurethane moulding. Also available in a 'Pro/Relax' version which features a motorised footrest or jet massage.
Pash Wash Unit (1 seat, 2 seat, 3 seat...)
Unique, breathtaking and glamourous, the Pasha Wash Point would be an eye catching focal point in any salon. Not only is it beautiful, but luxurious too - the body is covered in ergonomic polyurethane foam padding. It also features a tilting basin, water mixer with drip-proof shower and with or without Led lighting.
Mr. Paul
Extreme comfort is combined with a simple structure in this chair. Mr.Paul features chrome-plated arms that support the chair back and the seat. Also available with padded and vinyl-covered arms at an additional cost.
Contact our Furniture Team for more information...
Call: 0844 3356 121 Email:
furniture@salonsupplies.co.uk
Visit: 2nd Floor. Salon Supplies Southampton Bond Street, Northam, Southampton SO14 5QA
Email:
furniture@salonsupplies.co.uk
Call:
0844 3356 121
Opening Hours:
Monday to Friday: 9:00am - 5:00pm
We are now OPEN for business & YOU are invited to come and visit us!
With nearly 3000 sq.ft of showroom and 10 different brands under one roof including
REM,
Salon Ambience,
Takara Belmont
,
Luca Rossini
,
Karisma
,
Pietranera
,
Insignia Plus
,
PJS
,
Aquaflow
and
GVS
, Salon Supplies can offer anything from supply of a single unit to a full salon refit. For expert advice come visit us today to find your perfect furniture.
We also have a Furniture Showroom in Gloucester
Address:
Unit 7, Tuffley Park, Lower Tuffley Lane, Gloucester, GL2 5DP
Call:
01452 383383
Opening Hours:
Monday to Friday: 8:30am - 5:30pm